Four nurses awarded postgraduate scholarships by RCSI Bahrain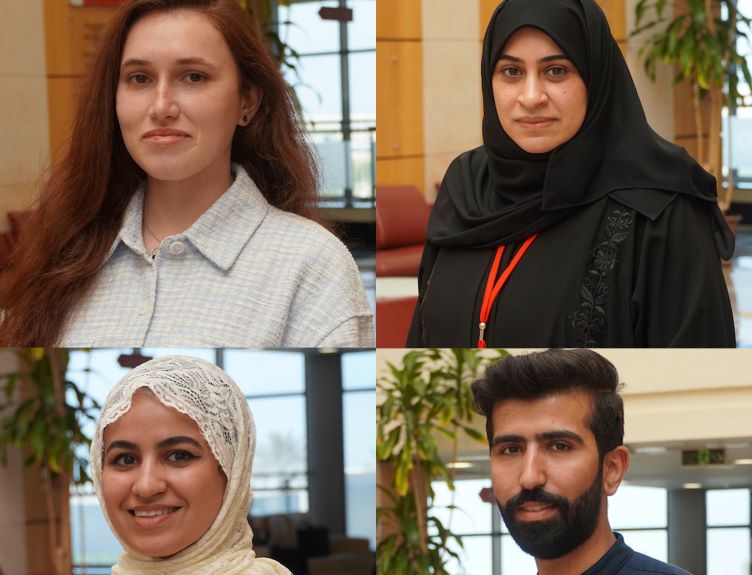 To acknowledge the valuable contributions made by its nursing alumni to the healthcare sector during the pandemic, RCSI Bahrain awarded four of its School of Nursing and Midwifery alumni with postgraduate scholarships to support them in furthering their studies through the RCSI Bahrain Master in Nursing programme.
Dedicated solely to healthcare education, RCSI Bahrain launched the new scholarship opportunity exclusively to alumni from the School of Nursing and Midwifery of RCSI Bahrain, with full tuition fees covered this academic year. Out of 37 applicants, the four awardees of the scholarship, Ms Fatema Abdulrasool (Class of 2011), Ms Hanan Alsarh (Class of 2013), Mr Aiman Alsaho (Class of 2017) and Ms Malak Danar (Class of 2019), were selected based on essential criteria for admission in addition to a personal statement on how the programme will support their development in clinical leadership. The scholarship recipients are currently holding positions at different hospitals in Bahrain; Ms Abdulrasool works at the Ministry of Health, Ms Alsarh currently works at the Salmaniya Medical Complex (SMC), Mr Alsaho holds a position at King Hamad University Hospital (KHUH) and Ms Danar works at the Mohammed Bin Khalifa bin Salman Al Khalifa Specialist Cardiac Centre.
President of RCSI Bahrain, Professor Sameer Otoom commented, "Congratulations to our four alumni for receiving the RCSI Bahrain MSc in Nursing Scholarship. With the COVID-19 pandemic highlighting the significant contributions of nursing practitioners to the healthcare sector, RCSI Bahrain created an opportunity to welcome back its alumni and support them in pursuing their higher education. We are pleased to support their ambition of advancing their knowledge and strengthening their skills, as well as increasing their competence in clinical practice. On their new journey, we look forward to the impact our alumni make as healthcare leaders in their societies."
As a health sciences University, aiming to enhance human health in Bahrain and beyond, the MSc in Nursing programme offered at RCSI Bahrain has been developed with clinical nursing practice at its core and is based on the knowledge that nurses need to constantly consolidate their practice with formal educational preparation.
Head of School of Postgraduate Studies and Research, Professor Stephen Atkin commented, "We are delighted to welcome our alumni to pursue their postgraduate studies at RCSI Bahrain. The MSc in Nursing programme provides nursing practitioners with the highest quality education, allowing them to contribute to the healthcare of the Kingdom of Bahrain."
To ensure that students are able to implement the knowledge they have gained from their modules, the programme' s curriculum was structured to allow nurses to pursue their studies on a part-time basis, whilst continuing to work full-time in clinical practice.