RCSI Bahrain welcomes a new Head of School of Nursing and Midwifery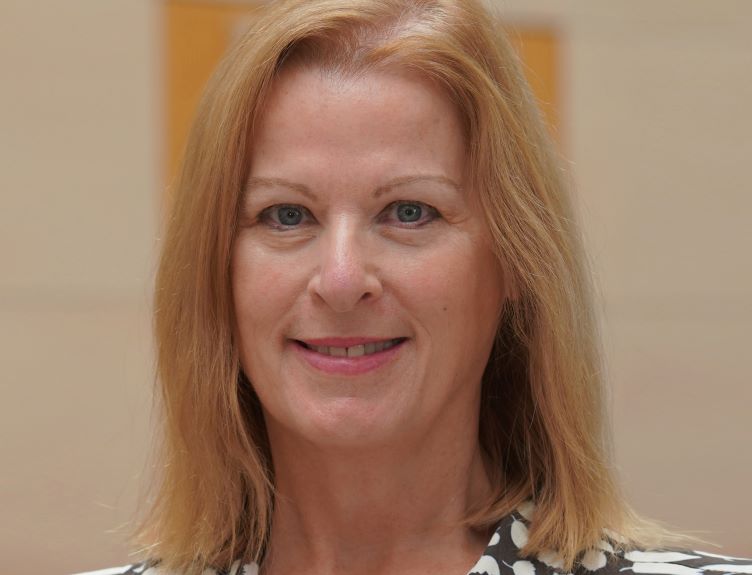 In anticipation of the start of the academic year 2021-22, the President of RCSI Bahrain, Professor Sameer Otoom, welcomed the new Head of School of Nursing and Midwifery, Professor Rebecca Jester, over the summer.
In her new role, Professor Jester will be responsible for overseeing the undergraduate nursing academic and clinical programmes and supporting the development plan of the School of Nursing and Midwifery. As a new member of the Executive Committee of the university, Professor Jester will also be supporting the strategic plan of the university.
Professor Otoom commented, "I am delighted to welcome Professor Jester to RCSI Bahrain. Her extensive professional and academic experience in nursing will be of great value to the School of Nursing and Midwifery as well as to the broader university. We look forward to collaborating with Professor Jester and we wish her well in her new role."
Professor Jester qualified as a registered nurse with a specialist qualification in orthopaedic nursing in the UK and was awarded a PhD in Health Sciences from the University of Birmingham, supported by a National Smith and Nephew Fellowship. Professor Jester expanded her career across the areas of education, research and clinical practice. Spanning over twenty years, she held several senior academic positions as Head of the Nursing School Abu Dhabi for Griffith University, Head of School of Nursing and Midwifery at Keele University, Head of Department of Adult Nursing and Midwifery at London South Bank University and Professor of Nursing at the University of Wolverhampton. Whilst holding most of her academic positions, Professor Jester has been committed to maintaining her clinical role and has worked part-time as an Advanced Nurse Practitioner in Orthopaedics.
Professor Jester was also awarded a personal chair (Professorship) in Orthopaedic Nursing by Keele University. She is an Adjunct Professor of Orthopaedic Nursing Research at the University of Southern Denmark and an Honorary Advisor to the Hong Kong College of Orthopaedic Nursing. Holding the position of Associate Editor of the International Journal of Trauma and Orthopaedic Nursing, Professor Jester has authored several leading textbooks in orthopaedic and rehabilitation nursing and has over 40 publications in academic and professional journals. Over the years, she has been instrumental in developing Advanced Nurse Practitioner education and building nursing research capacity in the UK and internationally. Recently, she was awarded Fellow of Nursing by the Hong Kong Academy of Nursing for her contribution to excellence in Nursing and the advancement of nursing practice.
In her new position at RCSI Bahrain, Professor Jester aims to increase community engagement and health promotion projects as well as forge more international electives opportunities for students. Additionally, she plans to develop midwifery programmes for registered nurses and work with RCSI Bahrain's healthcare partners to ensure students are ready upon graduation to work in a dynamic healthcare environment and meet the nursing workforce needs of Bahrain.