Woman in Leadership - Professor Ghufran Jassim appointed as New Head of Family Medicine Department at RCSI Bahrain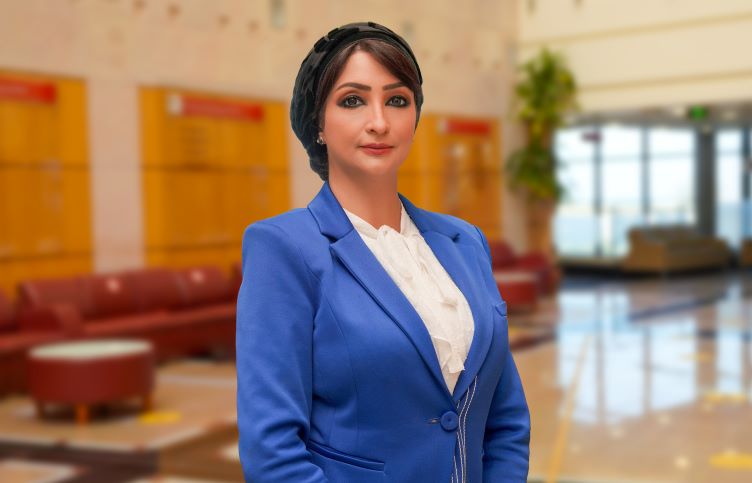 In recognition of the impact made by distinguished Bahraini women in leadership roles, RCSI Bahrain announced the appointment of Professor Ghufran Jassim, Associate Professor in Family Medicine, as Head of the Family Medicine Department.
President of RCSI Bahrain, Professor Sameer Otoom commented, "My sincere congratulations to Professor Ghufran Jassim on her new leadership appointment. Professor Jassim is among RCSI Bahrain's faculty members who have made numerous worthwhile contributions ever since joining RCSI Bahrain and has a vast skillset and expertise in the field of family medicine. We at RCSI Bahrain look forward to Professor Jassim's future growth and to continuously supporting the career advancement of our female staff members."
With 59% female personnel working full time and 28.4% of female personnel pursuing higher education (Master/PhD/professional development), the University acknowledges the value added by having female faculty in leading roles. RCSI Bahrain is keen on enabling the empowerment and access to equal opportunities for its female faculty and staff by supporting the national plan set out by the Supreme Council of Women and implementing the United Nations fifth Sustainable Development Goal of 'Achieving gender equality and empowering all women and girls'.
Professor Jassim obtained her BSc and MD in medicine and surgery followed by completing her training in family medicine. She has been awarded the Arab Board for Medical Specialisation in Family Medicine and Board Certificate in Family Medicine from the Royal College of General Practitioners in Ireland. She also completed her MSc in Health Policy and Population Studies and furthered her qualifications by obtaining a PhD in General Practice and Diploma in Health Profession Education from the Royal College of Surgeons in Ireland, in Dublin. Recently, Professor Jassim completed the Global Clinical Scholars Research Training Program at Harvard Medical School, Harvard University, as well as the Certificate in Learning and Teaching in Higher Education (CLTHE) from Advance HE, UK.
Throughout her career, Professor Jassim has been a strong advocate of women's health and a pioneer in setting up the first women's health clinic in the Kingdom of Bahrain. Professor Jassim's research interests include women's health, breast cancer, cervical cancer and evidence-based medicine, and she has published numerous pertinent research papers in international peer-reviewed journals over the years. In addition, she was the first woman appointed as the Chief Editor of the Bahrain Medical Society Journal. Adding to her list of achievements, Professor Jassim was one of the winners of the first edition of the 'Khalifa bin Salman Al Khalifa Award for Bahraini Doctor' under the category of 'Innovation and Creative Award in Therapeutic, Clinical and Medical Research Award'.
In her new role, Professor Jassim aims to grow the Family Medicine Department and enhance the students' learning experience by developing a dynamic and forward-looking research environment for both staff and students and undertaking interdisciplinary, applied research that is both cutting-edge and reflective of the philosophy and practice of family medicine.