RCSI Bahrain celebrates the success of its joint nursing programme with Tamkeen and private partner hospitals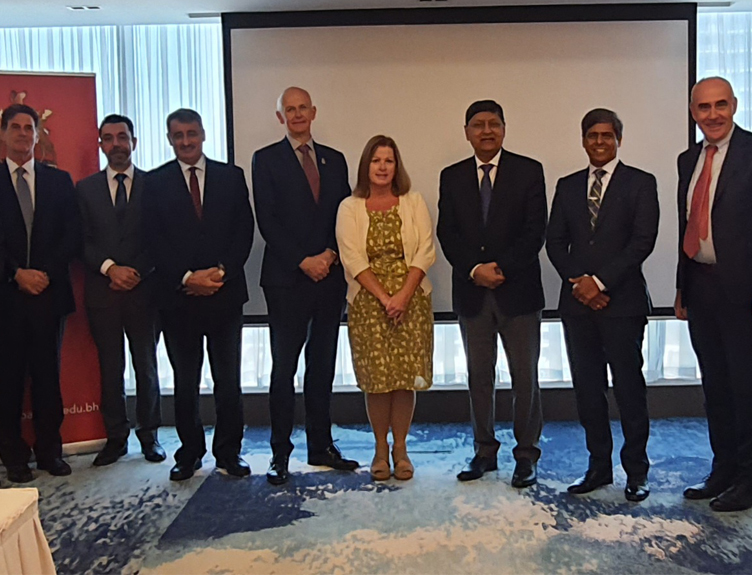 RCSI Bahrain hosted a joint board meeting with Tamkeen, the Society of Private Hospitals and a group of private hospital CEOs to discuss partnerships and cooperation in clinical training, education, research and other healthcare projects.
President of RCSI Bahrain, Professor Sameer Otoom commented, "To date, one of our joint collaboration's biggest achievements is the enrolment of 25 Bahraini students being trained as nurses with Tamkeen's support and soon to be employed in the private healthcare sector. We hope to gather more momentum for this joint programme which started in 2019. Another highlight of our collaboration is the development of clinical and research opportunities for RCSI Bahrain students, which supports the development of our medical and nursing graduates' profile for the benefit of the healthcare sector in Bahrain." Professor Otoom thanked Tamkeen and all private hospitals for their cooperation.
RCSI Bahrain is a not-for-profit health sciences institution focused on education and research to drive positive change in all areas of human health.