RCSI Bahrain collaborates with International Universities to mark International Nurses Day 2022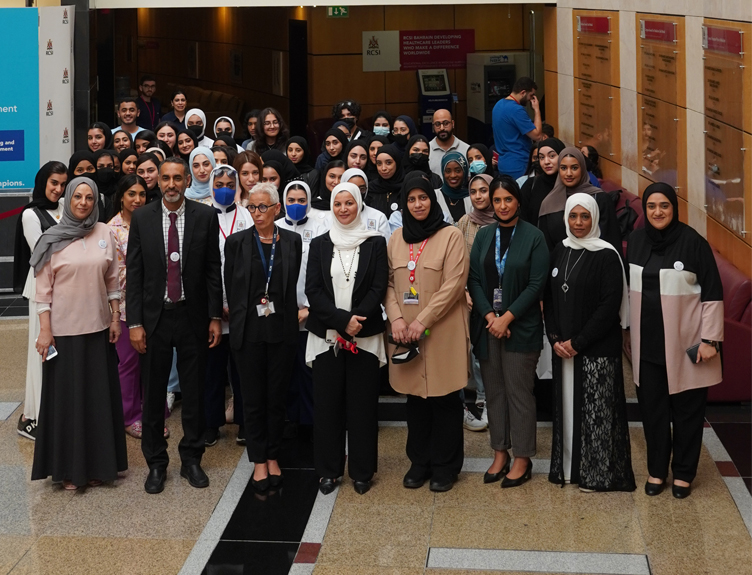 The School of Nursing and Midwifery at RCSI Bahrain, participated in a two-day virtual conference, in collaboration with several global universities, to celebrate International Nurses Day 2022.
The conference held under this year's theme of "Nurses: A Voice to Lead - Invest in Nursing and respect rights to secure global health", brought together the nursing faculty and students from Keele University, UK; Edith Cowan University, Australia; Catholic University of Applied Sciences, Germany; General Sir Kotelawala Defence University, Sri Lanka; The Chinese University of Hong Kong and RCSI Bahrain.
RCSI Bahrain's Head of School of Nursing and Midwifery, Professor Rebecca Jester, who presented on the topic of 'Leading a School of Nursing and Midwifery through times of uncertainty', commented: "Celebrating International Nurses Day 2022 is essential in recognising and valuing the efforts made by nurses around the world. This year, the nursing faculty and alumni from RCSI Bahrain shared their experiences of nursing education and highlighted the contributions made by students and staff to healthcare during the COVID-19 pandemic."
From RCSI Bahrain, Dr Eman Tawash, Director of the Bachelor in Nursing programme, presented on the topic of 'Nursing Education in the time of COVID-19: the RCSI Bahrain Response'. This was followed by a presentation by nursing Alumni of the 2021 class, Ms Maryam Bujandal, Mr Mahmood Ali and Mr Abdulrahman Sulaibeekh titled 'Volunteering Experience in Combatting COVID-19 Pandemic: Lessons Learned'.
RCSI Bahrain is committed to advancing healthcare in Bahrain and the Middle East. Our deep professional responsibility to fulfil society's greatest need - the advancement of its health and wellbeing - is embedded in all that we do.