RCSI Bahrain hosts Alumni Reunion for 2020 and 2021 Graduates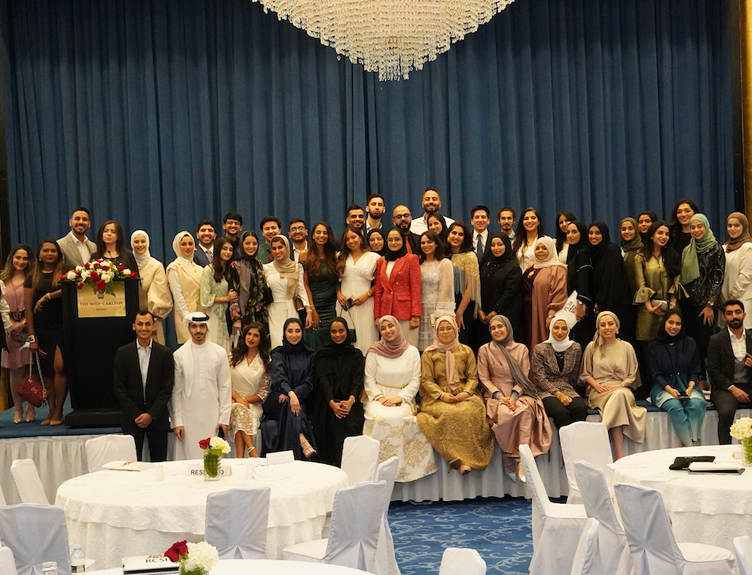 In the presence of Professor Sameer Otoom, President of RCSI Bahrain, the University hosted an alumni reunion event to celebrate and honour the achievements of classes of 2020 and 2021 Medicine, BSc in Nursing and MSc in Nursing graduates. The ceremony witnessed the attendance of more than 200 RCSI Bahrain alumni, of which more than 80% are Bahraini nationals.
During the ceremony, Professor Laura Viani, President of RCSI and Professor Cathal Kelly, Vice Chancellor and CEO/Registrar congratulated and commended the graduates for their success, perseverance and contribution to Bahrain's healthcare system. Former RCSI Bahrain Associate Professor in Family Medicine and Chair of the Research Ethics Committee, Professor David Misselbrook, was also invited to address the graduates and celebrate their success.
Professor Alfred Nicholson, RCSI Bahrain Vice President for Academic Affairs and Head of School of Medicine, said in his address to the alumni, "Today's reunion event is an opportunity to connect with our graduates and to celebrate your success, as well as recognise the great strength of character and resilience you all have shown before and since graduation. While the past three years have posed unique challenges, we are proud of our response as a university and your individual responses as students. I will never forget the classes of 2020 and 2021 for their courage in the face of adversity and challenge."
Dr Bassam Alhamer, Internal Medicine Resident at Pennsylvania Hospital, USA, Class of 2020 School of Medicine Valedictorian, along with Dr Ali Mohamed, Internal Medicine Resident at University of Maryland Medical Center Midtown Campus, USA, Class of 2021 School of Medicine Valedictorian; and Ms Jenan Albaqali, Nurse at Bahrain Petroleum Company (BAPCO), Class of 2021 BSc in Nursing Valedictorian, were given the opportunity to address their fellow alumni in-person for the first time since their virtual graduation ceremonies.