RCSI Bahrain explores training opportunities with George Washington University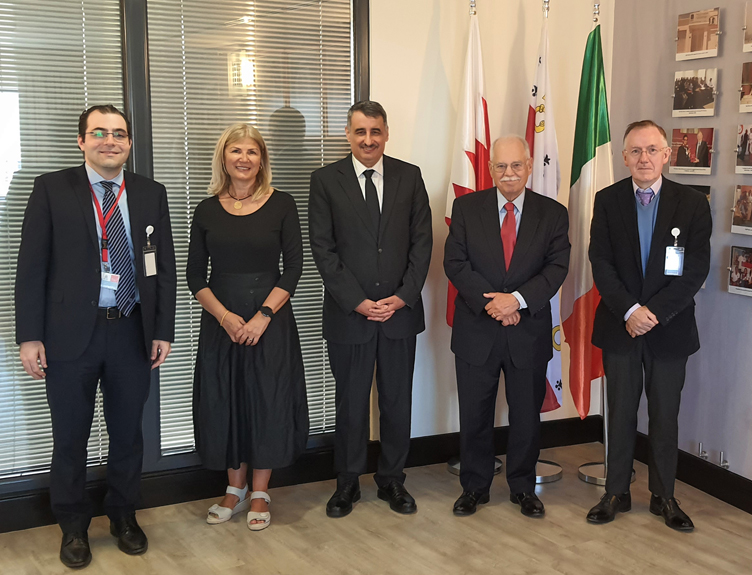 RCSI Bahrain hosted a meeting with delegates from George Washington University (GWU), to discuss training opportunities for students.
President of RCSI Bahrain, Professor Sameer Otoom welcomed GWU Associate Dean of International Medicine, Dr Huda Ayas, and Medical Director of International Medicine, Dr Stanley Knoll, to discuss future observerships, clinical electives and research fellowship opportunities for RCSI Bahrain students and alumni. Dr Ayas and Dr Knoll praised the effort undertaken by RCSI Bahrain to support students and graduates in their endeavours.
RCSI Bahrain is committed to supporting students and alumni in engaging in overseas learning and fellowship opportunities to drive positive change in healthcare in Bahrain and beyond.