RCSI Bahrain Undergraduate medicine programme receives confidence from BQA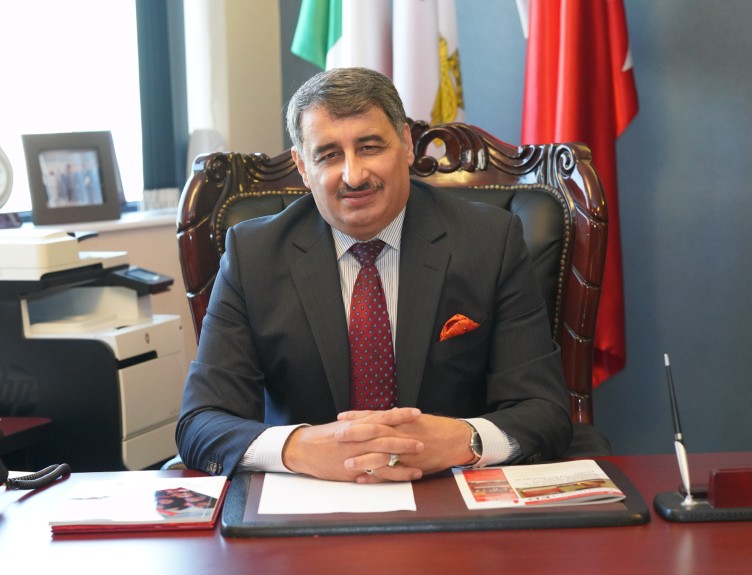 RCSI Bahrain received confidence from the Bahrain Education and Training Quality Authority (BQA) for its Bachelor of Medicine, Bachelor of Surgery and Bachelor of the Art of Obstetrics Programme in the School of Medicine.
Held in March 2022, the academic programme review spanned a five-day site visit, including clinical sites, and several meetings with stakeholders, faculty members, staff members, clinical lecturers, students and alumni. In conclusion, the panel commended the efficient role of the Virtual Learning Environment (VLE) and the other e-tools in supporting independent learning, the excellent learning facilities on campus and in the affiliated hospitals, the programme's robust and systematic response to addressing the challenges posed by the COVID-19 pandemic.
Professor Sameer Otoom, President of RCSI Bahrain commented, "RCSI Bahrain's accreditation standards, world-renowned curriculum and continuous effort to cultivate an enriching personal and professional environment, ensure that our medicine students graduate with the knowledge, experience and skills to support the development of national healthcare programmes and compete for extensive career opportunities worldwide."
The panel also praised the development of a mobile application utilised by students and clinical faculty members to facilitate their communication during their clinical training, the good practice of the Buddy system as a well-planned form of student guidance to their new peers, the strong social support and effective encouragement of the students' initiatives, which is evident through the presence of more than 40 active clubs and societies initiated and run by the students.
RCSI Bahrain was also commended for the implementation of the automated quality assurance management system, that ensures robust follow-up of implementation of improvement plans resulting from annual and periodic reviews.
Dr Kathryn Strachan, Director of Quality and Academic Development, RCSI Bahrain commented, "RCSI Bahrain extends its thanks to all review panel members, as well as our staff, students, alumni, and partner hospitals, for their thorough review and recommendations, which support the University's constant efforts to develop its approach to learning and teaching. At the heart of RCSI Bahrain's commitment to development and enhancement lies our collaboration with national and international partners, as well as regular benchmarking against the highest international standards."