RCSI Bahrain Welcomes 356 New Undergraduate Students on Campus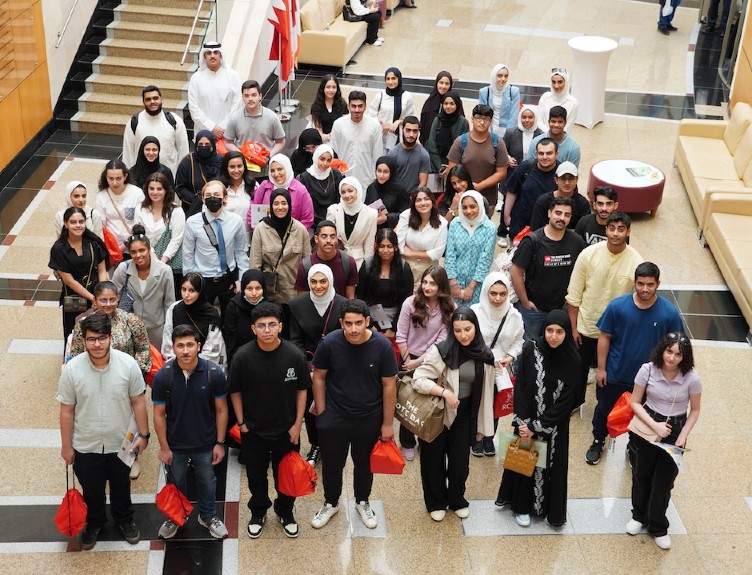 RCSI Bahrain was delighted to welcome 356 new undergraduate students on campus for the start of the 2022-23 academic year. Once again, RCSI Bahrain welcomed medical students from all corners of the globe, among which 26% are Bahraini nationals, 43% are from the Middle East and Africa (excluding Bahrain), 15% are from North America, 13% are from Asia and 3% are from Europe.
Mr Stephen Harrison-Mirfield, RCSI Bahrain Chief Operating Officer, commented: "The start of the academic year is a key moment for RCSI Bahrain. It is always with immense pleasure that we welcome our newcomers from several global regions and reconnect with other students. More importantly, it is an occasion for all of us to create and nurture relationships with one another for years to come, even beyond graduation. RCSI Bahrain takes pride in the development of its global Alumni community with a network of 2,746 Alumni health practitioners present in 35 countries as of this year."
Under the School of Nursing and Midwifery, the Nursing Year 1 students were the first to commence followed by the students from the School of Medicine, enrolled in the Medical Commencement programme, Foundation Year and Medicine Year 1 programmes. During the course of their first week, new students participated in the orientation programme and Freshers' activities with teaching starting the following week. All new students have been assigned a Buddy - a student from a more senior year acting as a guide, to support their transition to university.
Professor Sameer Otoom, President of RCSI Bahrain, stated: "The COVID-19 pandemic has demonstrated to the world that the healthcare sector is a founding pillar of society upon which rests the general public's health and wellbeing. At RCSI Bahrain, we are committed to supporting the healthcare sector of Bahrain and beyond, by educating and training healthcare professionals to international standards. I wish our new students an exciting and rewarding journey with us while their leading careers in healthcare await."