Winners of RCSI Bahrain Presidents Honours List announced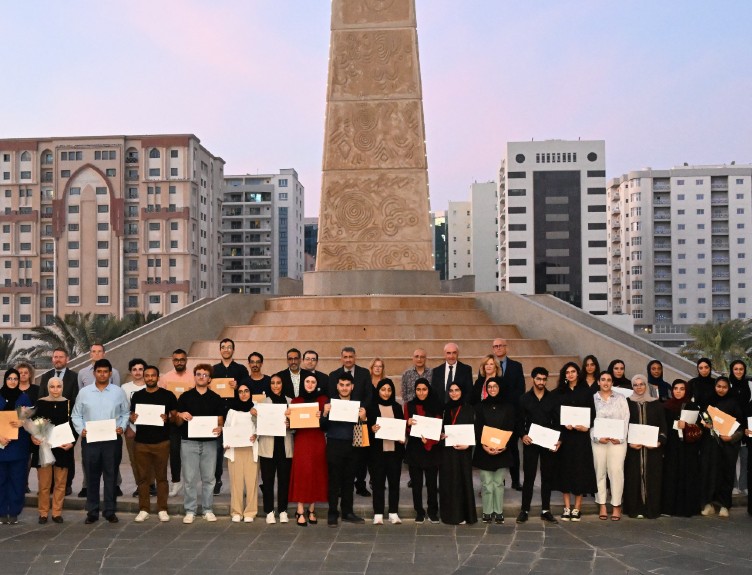 RCSI Bahrain hosted a President's Honours List event on campus to announce the 69 winners among the student cohorts of 2020-21 and 2021-22.
To inspire our students on their journey to becoming future healthcare leaders, RCSI Bahrain has a total of 14 awards and merits which are offered to students across all stages of study. The President's Honours List is one of the awards celebrating high academic achievements. Introduced in 2019, the Honours List recognises the achievements of the top six academically ranked students across our undergraduate programmes on an annual basis.

A total of 49 winners in the School of Medicine and 20 winners in the School of Nursing and Midwifery were awarded recognition on the President's Honours List, an achievement included on their transcripts and for which a financial bursary is provided in recognition of their achievements for the previous academic years. Among the winners, 16 students across both schools won twice and there was a total of six joint places.

Professor Alfred Nicholson, Vice President for Academic Affairs and Head of School of Medicine commented: "We extend our best wishes to all winners and their peers. Marking the achievements of our students is important to supporting their global career journey and the appeal to employers of choice. Besides the awards, RCSI Bahrain offers students many opportunities to enrich their personal and professional growth, with research projects, volunteering in the community, electives and various co-curricular programmes."

At RCSI Bahrain, we put great emphasis on preparing our graduates to make a difference in their field and to advance healthcare in Bahrain and beyond.