RCSI participates in First International Wound Conference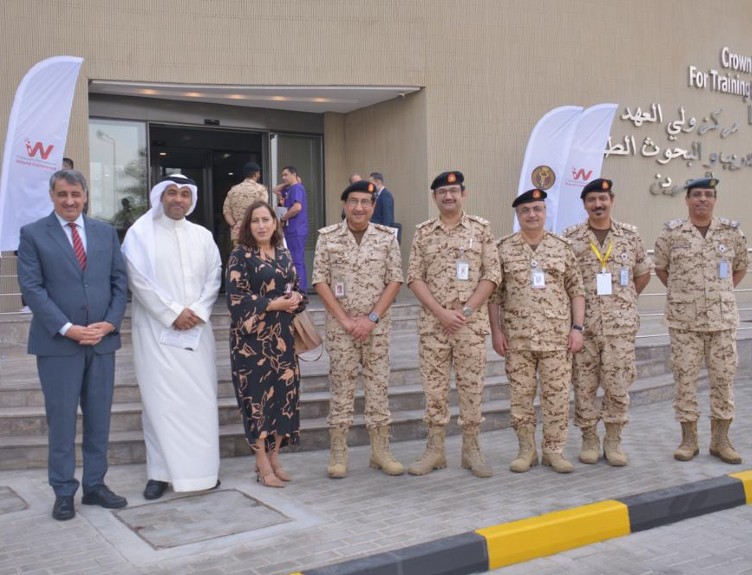 Representatives from the Royal College of Surgeons in Ireland in Dublin participated in the First Bahrain International Wound Conference at the Crown Prince Centre for Training and Medical Research held from the 7th to 10th December 2022, in strategic partnership with Wounds International.
Professor Zena Moore, Head of the School of Nursing & Midwifery and Director of the Skin Wounds and Trauma (SWaT) Research Centre at RCSI in Dublin, shared her expertise on the prevention and treatment of pressure ulcers and injury. In March 2022, Professor Moore has been awarded a Life Achievement Award from the World Union of Wound Healing Societies, in recognition of her contribution to the advancement of wound care throughout her career. She has published over 276 articles, guidelines, consensus documents and book chapters on the area of wound healing and tissue repair and she is currently the European Pressure Ulcer Advisory Panel Chair of the International Guideline Governance Group.
Professor Zena Moore commented on her participation: "Working together as a multi-disciplinary team is vital so that patients with wounds receive evidence based care which is timely and clinically and economically beneficial. This conference showcased the latest in prevention and treatment strategies to combat the rising problem of wounds. Founded within the concept of multi-disciplinary team working, the participants were afforded the unique opportunity to develop enhanced skills and competence in this important field of clinical practice. Congratulations to the organisers for this wonderful event."
Professor Sameer Otoom, President of RCSI Bahrain, commented on the conference: "Congratulations to Major General Professor Shaikh Khalid bin Ali Al Khalifa, Director of the Royal Medical Services - Bahrain Defence Force Hospital and Colonel Dr Nayef Louri, Head of Continuous Medical Education, Training Directorate and Development and Head of the organising committee of the first Bahrain International Wound Conference, on the success of this important conference, which provided updates in the latest wound care developments and outlined the contribution towards the development of innovative and effective solutions towards wound care. We also extend our appreciation to our RCSI colleagues and all conference speakers for their endeavour towards various innovations and the improvement of wound care and wound healing for the benefit of patients."