RCSI Bahrain and Muharraq Governorate Mark National Action Charter Day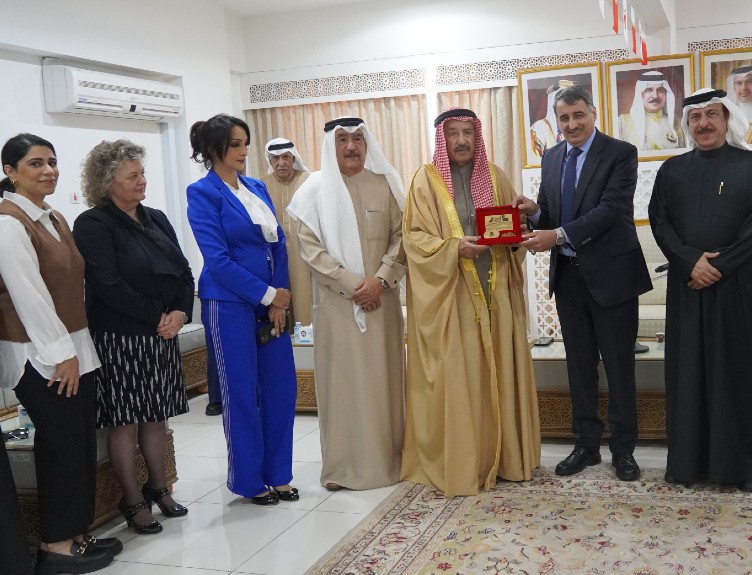 President of RCSI Bahrain, Professor Sameer Otoom, and a delegation of the university's senior management paid a visit to His Excellency Mr Salman bin Isa bin Hindi Al-Mannai, Governor of Muharraq Governorate, and His Excellency Brigadier General Abdullah Khalifa Al-Jaryan, Deputy Governor of Muharraq, on the occasion of the 22nd anniversary of the National Action Charter.
Visiting the Majlis of the Governor of Muharraq, Professor Otoom highlighted in his address: "We are pleased to join the Muharraq Governorate in celebrating the National Action Charter of the Kingdom of Bahrain, a day of great importance in the history of the Kingdom. Under the leadership of His Majesty King Hamad bin Isa Al Khalifa and His Highness Prince Salman bin Hamad Al Khalifa, Crown Prince and Prime Minister, Bahrain has become a modern country with a prospering economy. Today is an opportunity to celebrate the achievements made for the benefit of the people of Bahrain."
Over the years, RCSI Bahrain has been able to contribute to the development of Bahrain through various projects and initiatives, such as our 2.77MWh solar farm, currently in an advanced stage of construction, our partnership with the Ministry of Health, the Higher Education Council and the WHO Regional Office to roll out the Health-Promoting university project in collaboration with the Muharraq Governorate's "Healthy City" initiative and our new academic building, which will double our current built-up area. These projects fall under the university's 2023-27 strategic plan, which outlines our five-year goals and our contribution towards the United Nation's Sustainable Development Goals (UN SGDs) in line with the Bahrain 2030 Vision.