RCSI Bahrain Board of Governors welcomes two new Members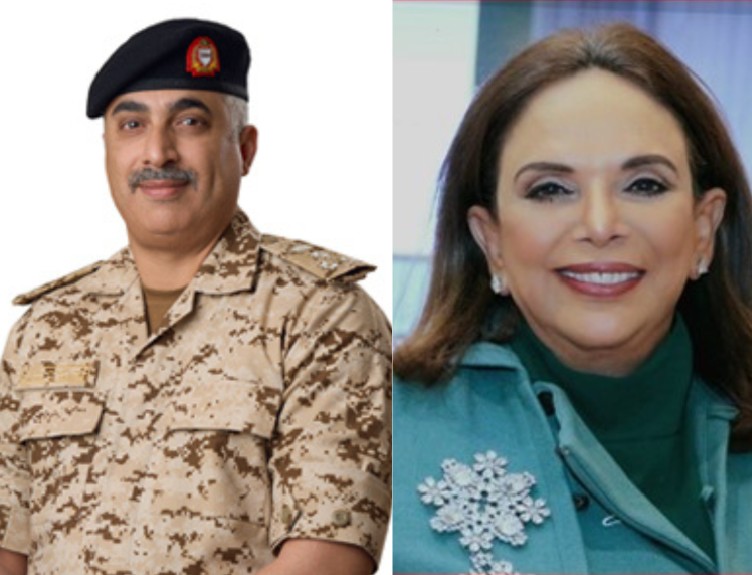 RCSI Bahrain has welcomed Her Excellency Dr Shaikha May bint Sulaiman Al Otaibi, Founder and Chairperson of the Board of Trustees of Bahrain Bayan School, and Brigadier (Prof) Fahad Khalifa Al-Khalifa, Commander of the Royal Medical Services of the Bahrain Defence Force to its Board of Governors.
Her Excellency Dr Shaikha May has been holding several leading positions across various sectors, including Vice Chairman of the Bahrain Institute for Political Development, Chairperson of a Business Incubator for Bahraini Artisanat and the Chief Executive Officer of Mayasem Communications W.L.L. She has received numerous awards and recognition for her efforts, including the Efficiency Award in 2011 from His Majesty King Hamad bin Isa Al Khalifa and recently the Arab Women of the Year Award 2023 for her contributions to the advancement of education.
Brigadier (Prof) Fahad Khalifa Al-Khalifa is a Senior Consultant Orthopaedic Surgeon, and a Clinical Professor of Surgery at RCSI Bahrain. Professor Sameer Otoom, President of RCSI Bahrain stated, "We have had the pleasure of collaborating with Brigadier (Prof) Fahad Khalifa Al-Khalifa for many years. I would like to congratulate Professor Fahad on his new role as Commander of the Royal Medical Services of the Bahrain Defence Force and his appointment as a member of our Board of Governors."
Professor Laura Viani, President of the Royal College of Surgeons in Ireland in Dublin and Chair of RCSI Bahrain's Board of Governors, commented, "I am delighted to welcome Her Excellency Dr Shaikha May bint Sulaiman Al Otaibi and Brigadier (Prof) Fahad Khalifa Al-Khalifa as members of RCSI Bahrain's Board of Governors. Both members have dedicated their careers to serving the Kingdom of Bahrain, and with their longstanding experience in education and healthcare, they will provide invaluable experience in relation to the future of our student body, healthcare services in Bahrain and the sustainable development of RCSI Bahrain."
Her Excellency Dr Shaikha May commented on her appointment, "Medical education is one of the most virtuous and rewarding career paths for which one who serves humanity, conquers an everlasting world of community morals, values and ethics. Sincerely, it is a great honour to be elected as a member of RCSI Bahrain's Board of Governors alongside esteemed and highly qualified fellow members and I look forward to serving the University's vision and the student body."
Brigadier (Prof) Fahad Khalifa Al-Khalifa, commented on his appointment,
"It is with great pride that I announce my appointment to the Board of Governors of the Royal College of Surgeons in Ireland - Medical University of Bahrain. I am most grateful to the University for the honor to serve at such a prestigious institution and to assist in its mission of enhancing health in the Kingdom of Bahrain, the GCC region and beyond. RCSI aims to produce high quality doctors and nurses who will through knowledge, skill, and endeavor, become leading lights in their field and contribute not only to the health of my beloved Bahrain, but also internationally."