Medicine Students participate in Global Health Exchange Program at Penn State College of Medicine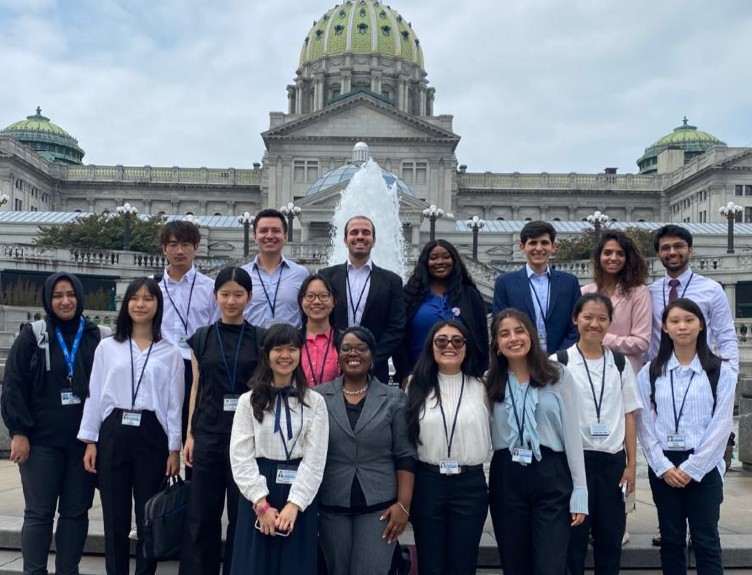 During the summer, MED3 students from RCSI Medical University of Bahrain, Mr Yahiya Mohammed Baig and Ms Meriem Akeblersane, recently participated in the three-week Global Health Exchange Programme (GHEP) at Penn State College of Medicine, US.
The immersive programme embedded in Penn State's Master of Public Health and Doctor of Public Health graduate programmes, is designed to give participants a comprehensive view of health through an intercultural learning experience.
Mr Yahiya and Ms Meriem alongside 16 international students gained insight on global health topics, including social determinants of health, disease prevention, medical-legal issues and emergency preparedness.
Students also attended faculty lectures, participated in discussions, and visited various governmental sites, including the Pennsylvania Department of Health and Pennsylvania General Assembly. For their final projects, students compared health challenges in the US to those in other countries and presented possible solutions.