Professor Riyad Hamzah presents new book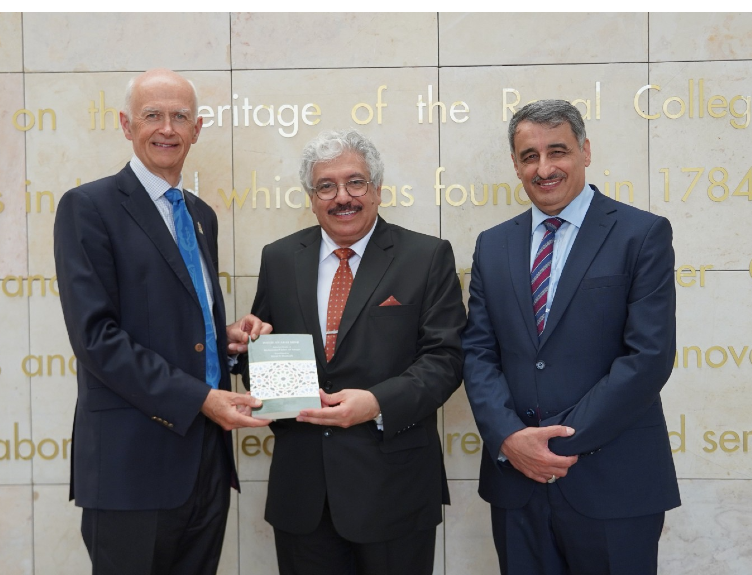 Professor Sameer Otoom, President of RCSI Medical University of Bahrain, hosted on campus Professor Riyad Hamzah, distinguished scholar, educator and leader, for the presentation of his book "Inside the Arab Mind: Selected Works of Mohammed Jaber Al-Ansari" followed by a speech, in the presence of Professor Laura Viani, RCSI President; Professor Cathal Kelly, RCSI Vice Chancellor and Chief Executive Officer/Registrar; members of RCSI Council; members of the Executive Committee and professional colleagues.
Professor Hamzah shared his reflections on the importance of his book in an international context and presented a speech on the topic of "Why medical professionals are essential to the age of AI (Artificial Intelligence)". In his speech, Professor Hamzah provided insight into the advantages and limitations of AI within the medical sector, as well as the new possibilities AI will bring to the portfolio of tools available to medical professionals. In addition, Professor Hamzah shared his thoughts on how that medical professionals will remain the guardians of critical aspects of patient care such as diagnosis, ethic and patient communications.