RCSI Bahrain Hosts Reunion in Canada for its Alumni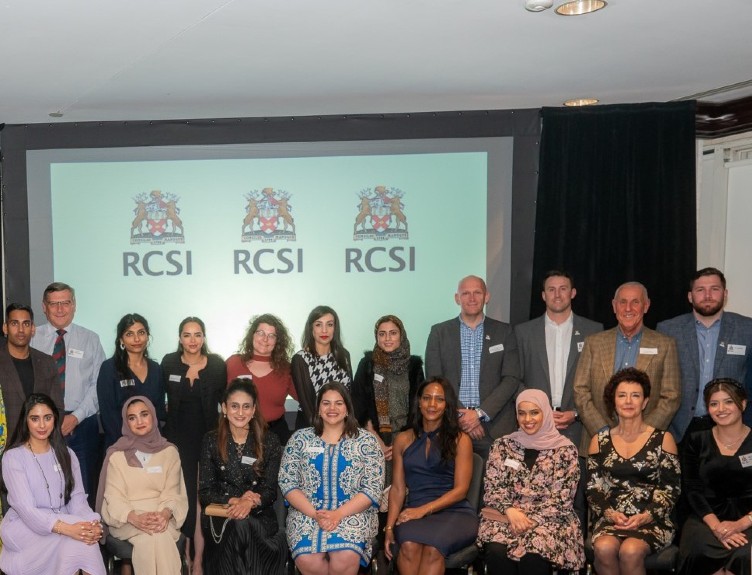 Under the patronage of Professor Sameer Otoom, President of the RCSI Bahrain, hosted a reception in Toronto for its graduates working in Canada and the United States to further strengthen its engagement with its global alumni community.
The reception commenced with a speech by keynote speaker, Dr Doug Sider, Medical Director, Communicable Disease Prevention and Control, Public Health Ontario titled "Can my past(s) inform your future?...A physician's musings…", during which he shared his experience in the public health sector and focused on issues such as health systems and treatment developments, understanding the social determinants of health, connectedness in healthcare and finally artificial intelligence and genomic medicine.
The keynote speech was followed by a presentation by Mr Stephen Harrison-Mirfield, Managing Director at RCSI Medical University of Bahrain on campus developments, in addition to an update from Ms Loreen Bahour, Alumni Relations Specialist on the Careers & Alumni Office upcoming initiatives.
This year has witnessed the successful matching of 33 alumni into residency programmes in Canada and the US. With more than 310 alumni currently residing and working there, Canada and the US are in the top five desirable destinations for our graduates.
The RCSI Medical University of Bahrain alumni network now consists of more than 3,000 graduates working in 38 countries around the world who are equipped with the knowledge and skills to make a positive impact in healthcare in Bahrain and beyond.