Medicine Student wins Lesley Diack Award for Research
General news
Research
Students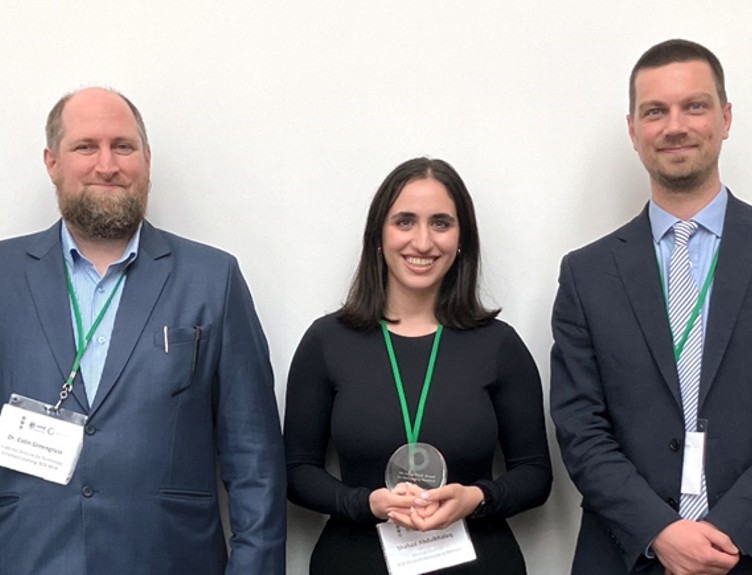 RCSI Medical University of Bahrain honoured the achievements of its students in the field of research as they take steps towards becoming future researchers and healthcare leaders.
Following the six-week Student Selected Project (SSP) introduced in the 3rd year of the medicine undergraduate programme, Ms Shahad Abdulkhaleq, joined and developed a research project which won the Lesley Diack Award for Outstanding Research at the 3rd International Congress of Health Workforce Education and Research (INHWE), co-hosted by the Academy of Medical Educators (AoME) in Cardiff (UK). The research project delved into the realm of interprofessional education, with the aim of uncovering the potential benefits and challenges of multidisciplinary interactions (among medical, nursing, pharmacy, and occupational therapy students) within an educational clinical simulation setting.
Ms Shahad was guided by Dr Colin Greengrass, Senior Lecturer in Pharmacology & Academic Director of Technology Enhanced Learning and Professor Valeriy Kozmenko, the project's Principal Investigator (PI) from the Sanford School of Medicine at the University of South Dakota, in addition to the support provided by staff members at RCSI in Bahrain and in Dublin.
Sharing her experience, Ms Shahad, aspiring surgeon, commented, "The biggest lesson I learned throughout this experience is that research takes time. Reward only comes with consistency and hard work, but one must accept that the timeline you set for yourself may be slightly different to reality. Presenting at the conference was an opportunity to share my insights and findings with a community of like-minded individuals passionate about advancing education in interprofessional domains. If I were to summarise this project into one word or lesson, it would be: adaptability."
Students at RCSI Medical University of Bahrain are encouraged to get involved in research at an early stage of their journey to
expand their academic horizons and contribute to innovative projects that have the potential to address real-world challenges.