Research centre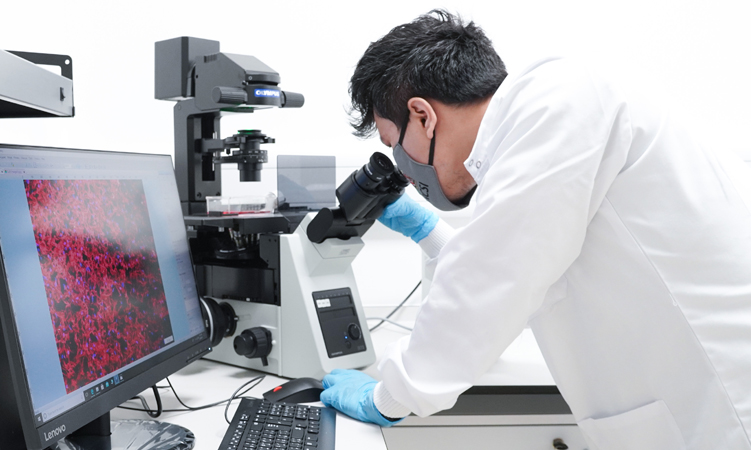 The RCSI Bahrain Biomolecular and Clinical Trial Research Centre opened its doors in early July 2021 in partnership with King Hamad University Hospital. Our Research Centre will promote teaching and research focused on the healthcare priorities of Bahrain, with the mission to specifically address prevalent health diseases such as diabetes and obesity, and health conditions such as metabolic syndrome. One area of expertise of our centre is the delivery of clinical trials to the highest of international standards, thanks to our team of experts based in Bahrain and Dublin.
Another focus of research will be clinical trials in stem cell technology, which were recently authorised in Bahrain. We will have three dedicated research groups, being new stem cell, pancreatic islet cell, and tissue regeneration.
Research Laboratory on campus
A multi-user research laboratory is available in the main building on campus and encompasses biomolecular, physics, chemistry and microbiology. The research laboratory is operational throughout the year and accommodates a significant number of undergraduate research projects.
For more information or enquiries, please email: researchofficebahrain@rcsi-mub.com.