Life at RCSI during the 20/21 academic year
As an RCSI student you are studying to become a healthcare professional at an unprecedented time – a time of great challenge, but also great opportunity.
Message from the Chief Executive of RCSI
The 2020/21 academic session is a time like no other in our University's history.
We recognise that this is a challenging time and we are here to support you. We have worked hard to put robust safety measures in place in order to protect your health and well-being, while ensuring that the quality of your educational experience is not impacted.
Our priority is to support you through this year, and get you one step closer to graduation and realising your ambitions to become practising healthcare professionals.
Professor Cathal Kelly, Chief Executive/Registrar, RCSI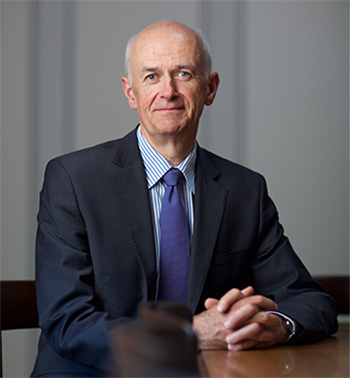 Message from the Students' Union
For returning students, I hope the academic year has been going well for you so far despite the many challenges you have faced.
Although this year has been unlike any other, we have worked closely with RCSI to provide resources and support students during this time. The willingness of the university to invest in student initiatives, new library space, new campus/social space, and everyday prizes and treats has been critical in keeping this year as 'normal' as possible. Our strong partnership with RCSI has truly allowed us to listen and help our student body to the best of our ability. The SU is always available to meet and work with you, or simply have a chat (albeit at two metres apart). If you need anything at all, please reach out and let us know, that's what we are here for.
DuPreez Smith, UG Students' Union President