Founded as the national training body for surgery in Ireland, RCSI has been at the forefront of healthcare education since its establishment in 1784.
Today, we are an innovative, world-leading international health sciences university and research institution offering education and training at Undergraduate, Postgraduate and Professional level.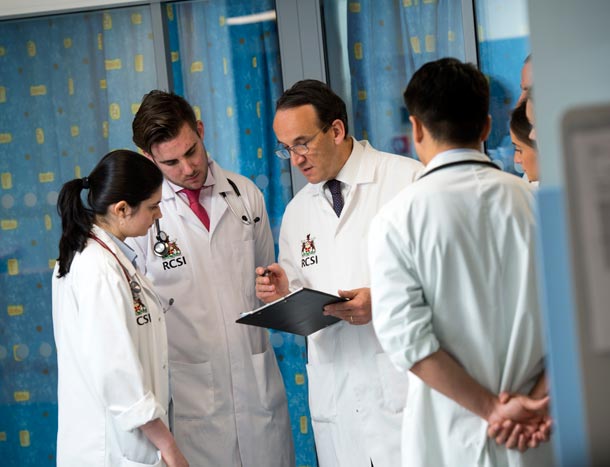 Faculty of Medicine & Health Sciences
Our largest faculty, the RCSI Faculty of Medicine & Health Sciences delivers education and training across the healthcare spectrum through our Schools of Medicine; Pharmacy and Biomolecular Sciences; Physiotherapy; Nursing & Midwifery; and Postgraduate Studies, and the Institute of Leadership.
Read more
Our people
RCSI is more than just a third-level institution. We are home to students, educators, clinicians, researchers and policy leaders in a range of healthcare disciplines.
Simulation at RCSI
Simulation is a key stepping stone between the classroom and the clinic; learn more about our work in the RCSI SIM Centre for Simulation Education and Research.
More