Graduation Day at RCSI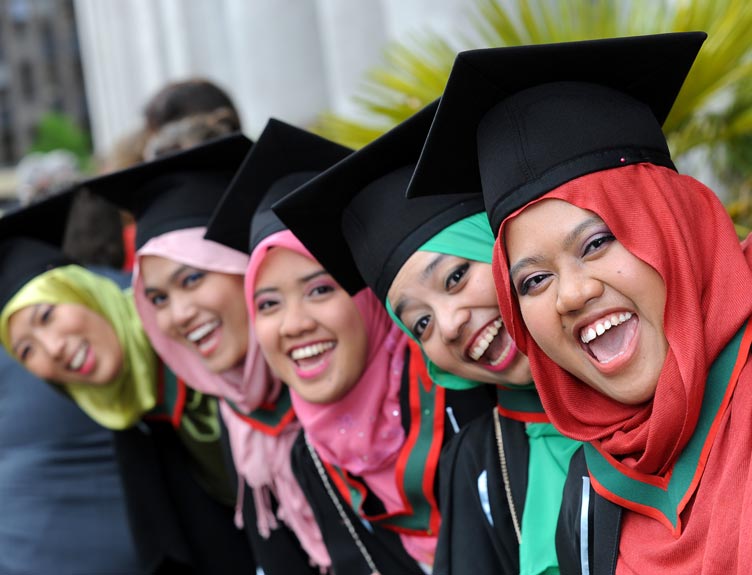 240 students from RCSI were conferred with medical degrees and postgraduate awards at the annual graduation ceremony in the National Concert Hall, Dublin this evening. The graduates were presented with their degrees by Patrick Broe, who was officially sworn in to office as the new President of RCSI today.
This year, 196 candidates were conferred with Degrees in Medicine, Surgery and Obstetrics (MB, BCh and BAO), 10 degrees of Masters in Pharmacy, three degrees in Masters of Science (MSc), 12 degrees of Doctor of Medicine (MD) and 19 degrees of Doctor of Philosophy (PhD).
Patrick Broe, President, RCSI congratulated all those graduating on their success. "Graduation is an exhilarating time for our students, their families, faculty and staff. Today is an important step for our students and we share in their excitement as they embark on their new career paths. The graduates here today are a testimony of the excellent educational and training standards that RCSI is renowned for, both nationally and internationally. The conferring ceremony is one of the highlights of the year for the College and I would like to congratulate all the students and wish them every success in the future."
Professor Fr Michael Kelly, Jesuit and internationally renowned expert on HIV/AIDS was awarded the second RCSI honorary doctorate to recognise the outstanding contributions he has made in the area of HIV/AIDS and education. Born in Tullamore in 1929, Fr Kelly has lived and worked in Zambia for the past 50 years. He travels the world over to lobby for the rights of patients with HIV/AIDS and focuses his efforts on addressing AIDS through education.