Research Day 2013 highlights the latest advances in health research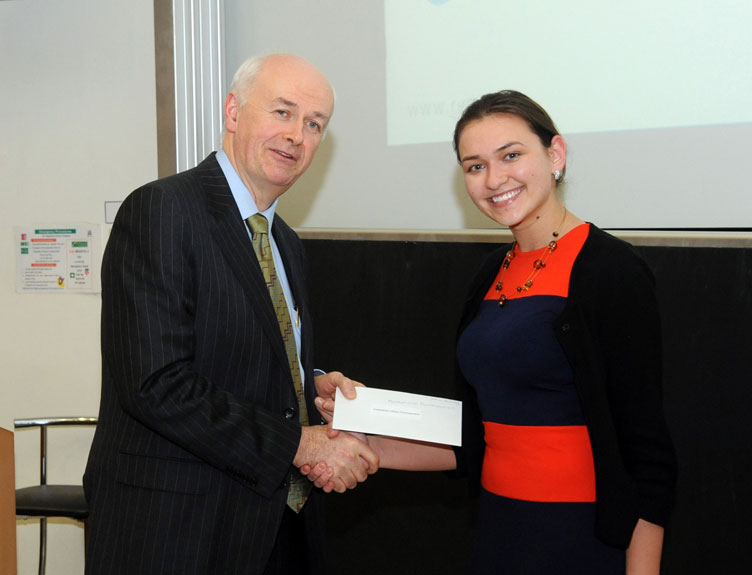 The latest advances in biomedical sciences, population health sciences and healthcare delivery were just some of the topics featured in studies presented at the Royal College of Surgeons in Ireland (RCSI)'s annual Research Day which took place on Tuesday, 5 March.
More than 300 researchers attended this annual forum which provides RCSI scientists with the opportunity to showcase their most recent research findings and emphasises the importance of research within the College.
The emphasis for the day was on oral and poster presentations by investigators early in their career, post-doctoral fellows, post-graduate and undergraduate scholars and academic staff. All oral presentations and poster presentations were judged and awards were presented at an evening ceremony.
Professor Ray Stallings, Director of Research at RCSI said: "RCSI is committed to supporting and nurturing an active research community and the annual Research Day is a vital platform for highlighting the scope of research taking place across the different disciplines in the College. As one of Ireland's premier research institutions, exposure to world-class research begins at undergraduate level right up to the highest-calibre research-active academic staff, enabling us to train new generations of researchers and clinician scientists."
The annual John J Ryan Distinguished Lecture was delivered by Professor Timothy O'Brien who spoke on the subject of 'Translating Mesenchymal Stem Cell Therapy to the Clinic: Challenges and Opportunities'. Professor O'Brien is the Director of the Regenerative Medicine Institute (REMEDI) at NUI Galway.