RCSI hosts 2019 National Surgical Skills Competition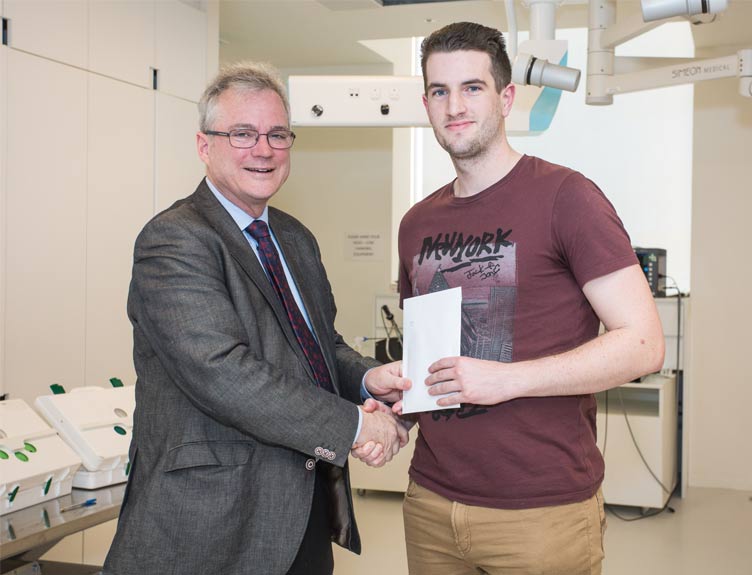 University of Limerick took home the top prize in both the individual and group competitions at the National Surgical Skills Competition which took place in RCSI this week.
Medical students from all over the island of Ireland came to RCSI's state-of the art surgical simulation facilities at 26 York Street in Dublin to compete in the annual event.
Ciaran Nannery from the University of Limerick, took home the coveted title of winner of 2019 the National Surgical Skills Competition. Niall Adams from RCSI successfully secured second place with third place going to Alexander Ergun from UCD.
The competition is open to medical students who may be considering a career in surgery, assessing their laparoscopic, suturing and team skills. Nearly 60 medical students attended from all seven universities which this year, for the first time, included Queens University Belfast.
In addition to the skills competition a Surgi-Quiz, which assessed students' knowledge of basic surgery and anatomy took place during the event with the team representing University of Limerick coming out on top.
Professor Ronan O'Connell, Vice-President of RCSI who presented the awards said: "The RCSI National Surgical Skills Competition is a great opportunity for medical students to showcase their surgical skills. The competition provides valuable practical experience to support the early skill development of the aspiring surgeons of tomorrow. I congratulate the 2019 winners and hope that the competition has given them valuable insights into the essential skills required to progress with a career in surgery."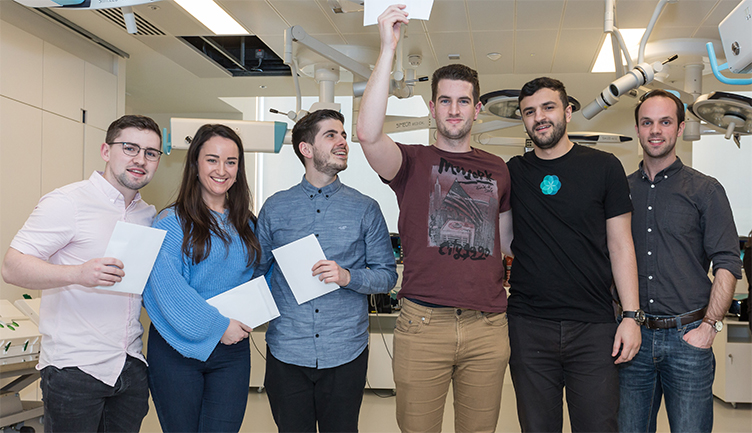 Pictured are the winners of the team category, University of Limerick (l-r) Paul Quigley, Úna Brennan, Michael Curran, Ciarán Nannery, Mohamed El-Gamati and David Slater
The National Surgical Skills Competition is organised by Surgical Affairs at RCSI. Surgical Affairs is responsible for the delivery of the National Surgical Programme in Ireland and supports RCSI's Noble Purpose by delivering excellence in Surgical Education & Training and by setting and supporting the highest possible standards in Surgical Practice. RCSI is ranked among the top 250 (top 2%) of universities worldwide in the Times Higher Education World University Rankings (2019) and its research is ranked first in Ireland for citations. It is an international not-for-profit health sciences institution, with its headquarters in Dublin, focused on education and research to drive improvements in human health worldwide. RCSI has been awarded Athena Swan Bronze accreditation for positive gender practice in higher education.