Transition Year students get a close look at medical fields at RCSI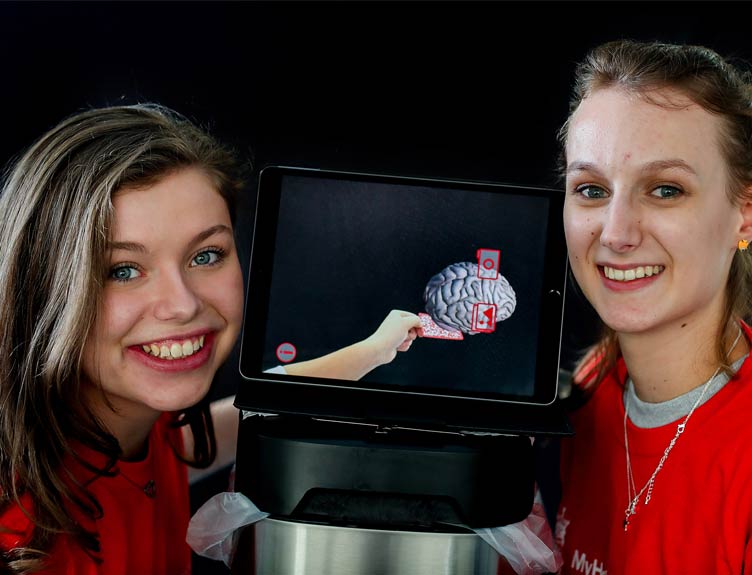 As part of the RCSI Transition Year MiniMed Programme, 250 students will hear from the country's top medical experts while getting hands-on experience during a five-day programme that begins today at 26 York Street.
During the week, students will participate in interactive lectures and workshops and witness real-life procedures. Now in its 12th year, this year the programme has increased its intake from 200 students to 250 students due to its popularity.
Leading medical professionals from RCSI and Beaumont Hospital are involved in running the programme including Professor Arnold Hill, Head of RCSI School of Medicine.
This year's programme will feature lectures with Ireland's top clinicians, including Professor John O'Byrne, doctor for the Irish Soccer Team and RCSI Professor in Trauma and Orthopaedics; Professor Fergal Malone, Master of the Rotunda Hospital and RCSI Chair of Obstetrics and Gynaecology.
RCSI graduate, Grace O'Flanagan, doctor and goalkeeper for Ireland's hockey team, along with Connacht Rugby player and current RCSI student and Angus Lloyd, will speak to the students about the lifestyles of doctors.
Students will receive clinical skills training as well as practical experience in a wide range of specialties, including infectious diseases, sports medicine, surgery, paediatrics, transplants and forensic medicine.
During simulations, the students will help treat the paediatric mannequin, learn to draw blood and participate in a mock operating room scenario. At augmented reality workshops, the students will experience a detailed look at human anatomy. At other points in the programme, they will watch a real life Caesarean section, tonsillectomy and a laparoscopic surgery.
"This week, the students will use and learn about the latest innovative technology in medicine at Europe's most advanced clinical simulation facility and get to attend lectures from some of Ireland's top healthcare professionals," said Professor Steve Kerrigan, Academic Coordinator of the programme and Associate Professor in Pharmacology at RCSI.
"The MiniMed Programme is the end-product of a College-wide collaboration involving more than 100 staff who volunteer their time to ensure that these students get the best possible experience. This week the students are going to experience and learn a lot and it will go a long way in helping them decide if a career as a healthcare professional is for them."
In addition to the medical lectures and workshops, transition year students will also receive broader advice on maintaining a proper work life balance, Leaving Cert decisions and how to keep fit.
For further details or to watch the live-streamed sessions, visit rcsi.com/dublin/TY.