RCSI students celebrate Final Medicine Results Day 2019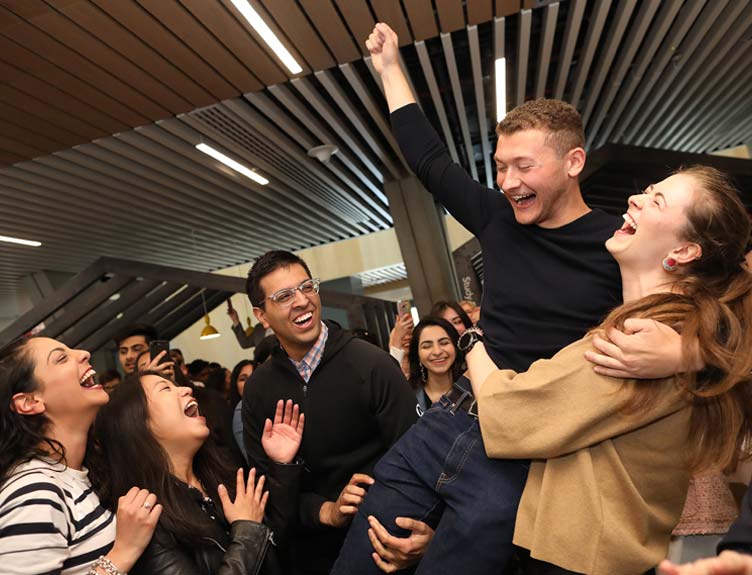 More than 300 medical students from RCSI's Class of 2019 received their final year medicine results on Tuesday, 21 May.
In a tradition that has been running for more than 60 years in RCSI, the results were read out to students from the stairs at the College's campus in St Stephen's Green. Students gathered to hear their results and to celebrate, as they embark on their new career as doctors.
The celebrations continued in 26 York Street where students enjoyed the traditional 'storming of the Library' followed by a post-Results reception hosted by the Student Services Office.
Results Day is the first in a series of celebrations for the Class of 2019 medical graduands' achievements, culminating in the School of Medicine Conferring Ceremony that takes place on 4 June.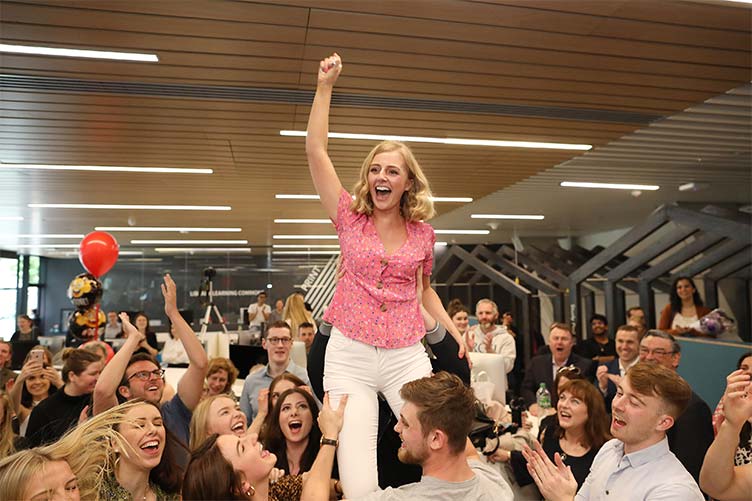 Lifted by her classmates at the reading of the Final Medicine results is Former Rose of Tralee and Class Valedictorian for 2019, Dr Elysha Brennan.