RCSI maintains position in top 250 of the Times Higher Education World University Rankings 2020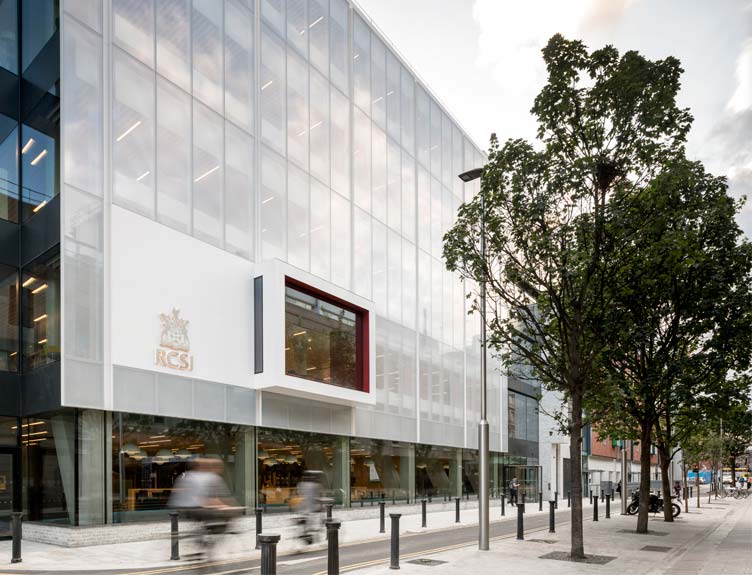 RCSI has been ranked among the top 250 (top 2%) of universities worldwide in the 2020 Times Higher Education (THE) World University Rankings, which are announced today.
RCSI has maintained its worldwide position in the #201-250 category and ranks joint second out of nine institutions in the Republic of Ireland. Significantly, RCSI has maintained this ranking for three consecutive years despite a 26% increase in ranked universities worldwide during this time period.
RCSI's performance in the ranking is linked in particular to its continued strength in the citations pillar; our citation impact ranks highest in Ireland and 124th in the world. These indicators provide a strong evidence base for RCSI's impactful research in translational medicine and health sciences in areas including cancer; neuroscience; population health and health services; regenerative medicine; surgical science and practice; and vascular biology.
The THE World University Ranking performance indicators are grouped into five areas: teaching (the learning environment); research (volume, income and reputation); citations (research influence); international outlook (staff, students and collaboration); and industry income (knowledge transfer).
Commenting on the rankings, Professor Cathal Kelly, RCSI Chief Executive/ Registrar said: "Maintaining and consolidating our strong performance in the THE World University Rankings in an increasingly competitive global education environment is testament to the commitment and innovation of our students, faculty, researchers and professional staff. We are proud of RCSI's strong performance this year and have ambitious plans to strengthen our position, build our international research reputation and move into the top 200 (top 1%) in the coming years.
"We have invested in future-focussed curricula to enable our students to thrive in challenging healthcare environments internationally through greater emphasis on professionalism, leadership, resilience, positive education and lifestyle medicine. With our clinical simulation facility, one of the most advanced in Europe, we are transforming healthcare education, so that our students graduate with the requisite knowledge and skills to become global healthcare leaders.
"RCSI's performance in citations demonstrates the highly influential health sciences research being carried out by our scientists, clinicians and educators that is making an impact worldwide. The Strategic Academic Recruitment (StAR) Programme has enabled RCSI to recruit more leading researchers to accelerate the delivery of innovative, impactful research in the health sciences. RCSI has the highest success rate in the EU Horizon 2020 funding by an Irish institution (26%). With these strengths, together with our impressive field-weighted citation impact, we hope to make further strides in societal and global impact in health sciences research in the coming years," Prof. Kelly concluded.
Rankings highlights
RCSI is ranked 124th out of 1,396 universities in the world for normalised citation impact, reflecting high quality research outputs.
RCSI continues to perform strongly in the area of international outlook (54th in the world), a strong indicator of RCSI's international collaboration and diversity.
The number of publications produced during the period 2014-2018 has increased by 12% in the latest bibliometric data range.