RCSI celebrates students' achievements at Consilio Manuque awards ceremony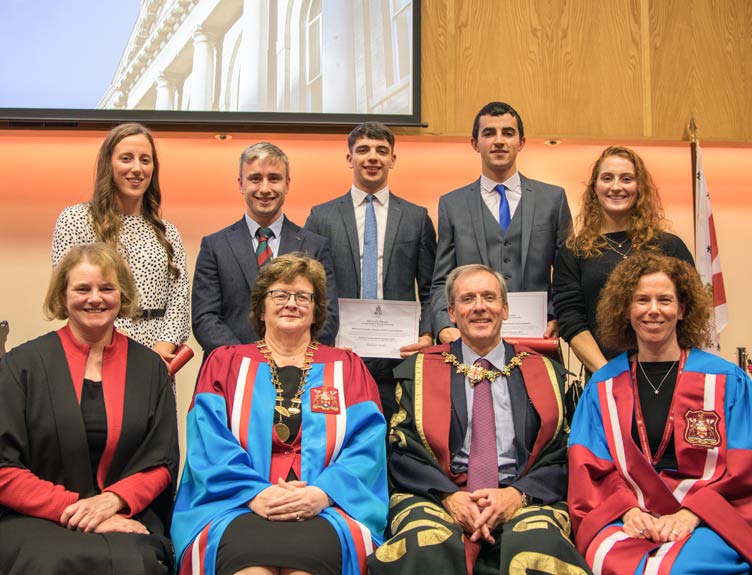 More than 50 awards and scholarships for academic and sporting excellence were presented at the RCSI Consilio Manuque annual student awards ceremony on Tuesday, 1 October.
The RCSI motto, 'Consilio Manuque' (meaning scholarship and dexterity), signals what is central to RCSI's mission – first class academic educational approaches and achievements in tandem with excellence in the technical and clinical skills needed across the healthcare and health sciences disciplines. The motto is particularly pertinent in this annual celebration of the best academic scholarship and clinical skills of RCSI's leading students.
The awards ceremony is one of the highlights of the College's calendar. Faculty and staff take great satisfaction and pride in the success of the students and it is also a special day to acknowledge the support of the families and friends who share in the victory of the students' accomplishments.
Find out more about RCSI scholarships to students hoping to study Medicine, Pharmacy and Physiotherapy at Undergraduate level.