RCSI MyHealth public lecture dispels common myths around arthritis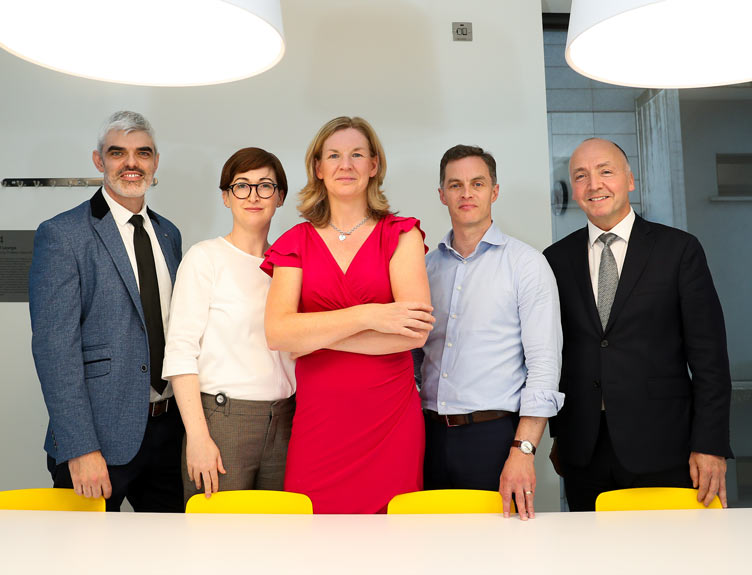 Over 200 members of the public attended 'Arthritis – My Joint Health', the latest in the RCSI MyHealth Lecture series on Wednesday, 16 October.
The latest lecture in the MyHealth public lecture series provided a platform for discussion on the health issues associated with arthritis. Arthritis is the most common cause of disability in Ireland, affecting approximately one in five Irish adults, equating to 915,000 people. Speakers dispelled several myths that exist around the condition, including the belief that arthritis is a disease reserved for older people and that surgery is inevitable for those who suffer with arthritis.
RCSI clinical experts joined the MyHealth Lecture series panel and discussed the signs and symptoms of arthritis and also shared guidance on how best the condition can be managed.
The panel – chaired by Dr Annie Curtis, Lecturer in Molecular and Cellular Therapeutics at RCSI and featuring Dr Helen French, Senior Lecturer in the RCSI School of Physiotherapy; Professor Trevor Duffy, Consultant Rheumatologist at Connolly Hospital; Professor John O'Byrne, Consultant at the Mater Private Hospital and Specialist in Orthopaedics; and Dr Oran Kennedy, Lecturer in Anatomy and Regenerative Medicine at the RCSI Department of Anatomy – clarified the key differences between osteoarthritis and less common forms of arthritis, such as rheumatoid arthritis.
Panellists offered practical advice on how to maintain good joint health and discussed the current and innovative future treatments for arthritis that are currently in development.
The RCSI MyHealth Lecture series is open to the public and aimed at those who want to learn more about common illnesses and health-related topics, and how they can improve their personal health and wellbeing.
Upcoming lectures include:
This series of public health lectures are open to the public and free of charge, however registration is essential to guarantee a place. All lectures will begin at 6.30pm at RCSI, 26 York Street, Dublin 2.