RCSI joins Age-Friendly Universities Network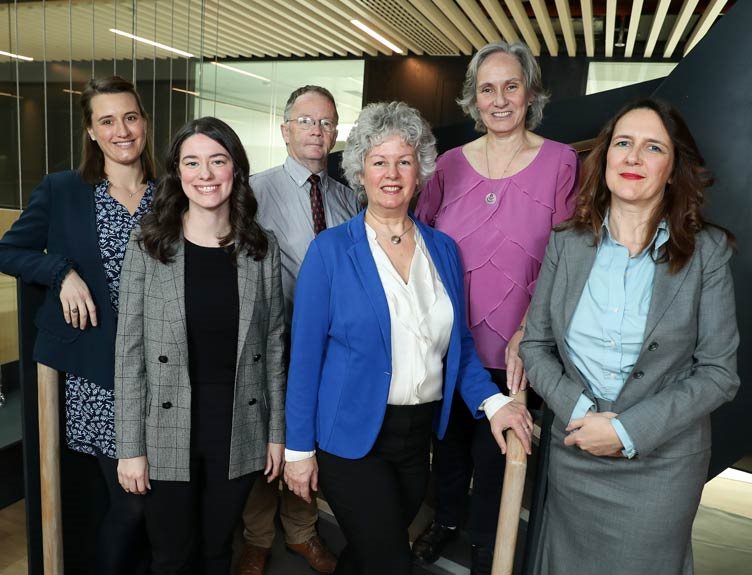 RCSI has been recognised as an age-friendly university by endorsing the 10 principles of the Age-Friendly University Initiative.
RCSI now joins an international network of higher education institutions led by DCU dedicated to addressing the needs of older people and focusing on the challenges and opportunities presented by a rapidly ageing population.
Launched in 2012, the Ten Principles of an Age-Friendly University (AFU) were developed by DCU as a framework to identify the distinctive contributions institutions of higher education can make in responding to the interests and the needs of an aging population. In becoming an age-friendly university, RCSI officially endorses the 10 principles that provide guidance for evaluating programmes, policies and identifying opportunities for serving people of all ages.
Welcoming the announcement, Prof. Cathal Kelly, RCSI CEO, said: "We are proud to join an international network of institutions committed to supporting our ageing population. Welcoming people of all ages into our community, we aim to champion lifelong learning, while promoting health and wellbeing through our programmes and initiatives. As a world-leading health sciences education and research institution, we will continue to drive patient-informed research and innovations to understand and respond to changing healthcare needs."
Professor Brian McCraith, DCU President, commented: "I was particularly pleased to welcome RCSI into the Age-friendly University Global Network. As a higher education institution that is globally recognised for its quality and values, RCSI will have a very positive impact on the network. Moreover, RCSI's particular research strengths and institutional values of diversity and inclusion will resonate strongly with the objectives of age-friendly universities worldwide. RCSI now joins a network of almost 60 universities worldwide that are committed to addressing the opportunities and challenges of an ageing demographic."
RCSI commits to the Ten Principles of an Age-Friendly University which are:
To encourage the participation of older adults in all the core activities of the university, including educational and research programmes.
To promote personal and career development in the second half of life and to support those who wish to pursue "second careers".
To recognise the range of educational needs of older adults (from those who were early school-leavers through to those who wish to pursue Master's or PhD qualifications).
To promote intergenerational learning to facilitate the reciprocal sharing of expertise between learners of all ages.
To widen access to online educational opportunities for older adults to ensure a diversity of routes to participation.
To ensure that the university's research agenda is informed by the needs of an ageing society and to promote public discourse on how higher education can better respond to the varied interests and needs of older adults.
To increase the understanding of students of the longevity dividend and the increasing complexity and richness that ageing brings to our society.
To enhance access for older adults to the university's range of health and wellness programmes and its arts and cultural activities.
To engage actively with the university's own retired community.
To ensure regular dialogue with organisations representing the interests of the ageing population.
RCSI's equality, diversity and inclusion work is based on the 10 equality grounds: age, civil status, disability, family status, gender, membership of the traveller community, race/ethnicity, religion, sexual orientation and socio-economic status. More information on the EDI Unit's work can be found here.