Two RCSI research projects funded by the Disruptive Technology Innovation Fund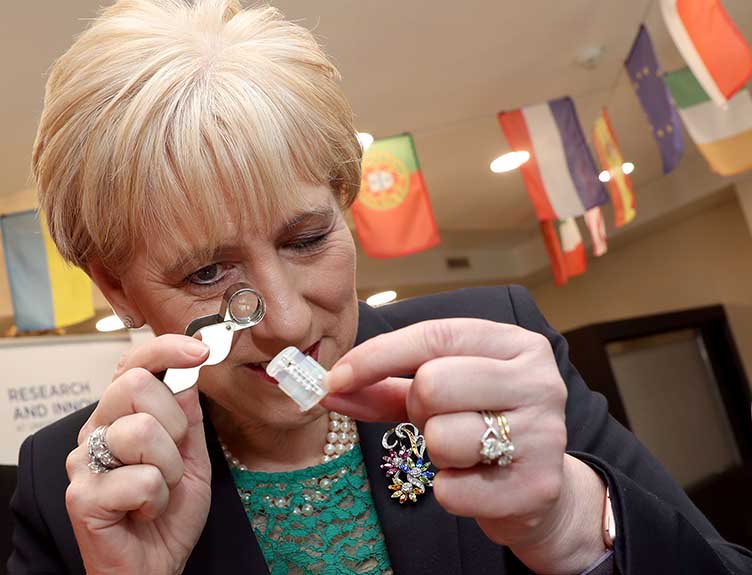 Two projects led by researchers at RCSI have received a total of €6m in funding from the Disruptive Technology Innovation Fund (DTIF). The projects aim to better recruit patients for clinical trials and to improve kidney dialysis.
FutureNeuro, the SFI Research Centre for Chronic and Rare Neurological Diseases hosted at RCSI, will play a central role in the first project, which aims to better recruit patients for clinical trials.
The proposal was successful in the DTIF category "Innovation in Services and Business Processes" and was awarded €3.9m of funding.
Patient recruitment represents a substantial percentage of Phase III clinical trials' overall costs, and 20-40% of clinical trials fail due to poor recruitment. To address this, the researchers will develop a system that uses blockchain and artificial intelligence to identify and match patients for trials, based on their clinical and genomic data.
Professor Gianpiero Cavalleri, Deputy Director of FutureNeuro and Professor of Human Genetics in the RCSI School of Pharmacy and Biomolecular Sciences led the proposal, which was conceptualised by Professor Oran Rigby, founder of Singularity Alpha. The project will also involve partnership with Microsoft Ireland and Ergo.
Microsoft will provide Azure as the host for blockchain, and Ergo will provide solutions for connectivity between the data storage system, the blockchain network and relevant electronic health systems. Singularity Alpha will provide digital health technology and artificial intelligence for trial matching.
The project will result in a GDPR-compliant environment that will allow patients to control their own health data and will improve the efficacy of clinical trial enrolment.
The second project will look to develop medical software and a medical device to enable patients to administer kidney dialysis at home.
The project was awarded €2.1m by the DTIF and will be led by RCSI professors and Beaumont nephrologists Conall O'Seaghdha and Peter Conlon, in partnership with patientMpower and Sixty.
Dialysis is associated with poor outcomes for patients and is a considerable financial burden for the healthcare system, costing the HSE approximately €142 million every year. Current practices in administering dialysis are key underlying drivers of this situation.
The researchers aim to replace the current subjective, trial-and-error system for administering dialysis with patientMpower's objective machine learning algorithm. By combining this artificial intelligence with Sixty's wearable hydration monitor technology, patients will be able to administer dialysis at home while being continuously monitored by healthcare professionals, who could intervene when necessary.
"RCSI's research aims to lead the way in finding innovative solutions that translates into new technologies for the benefit of patient health. Professor O'Seaghdha and Professor Cavalleri's projects both exemplify this aim, and I am incredibly proud of our researchers in succeeding to secure two awards from the highly competitive Disruptive Technologies Innovation Fund," said Professor Fergal O'Brien, RCSI Director of Research and Innovation.
The Disruptive Technologies Innovation Fund is a €500 million fund established under Project Ireland 2040 and is run by the Department of Business, Enterprise and Innovation with administrative support from Enterprise Ireland.