Positive patient experience of Acute Surgical Assessment Units reported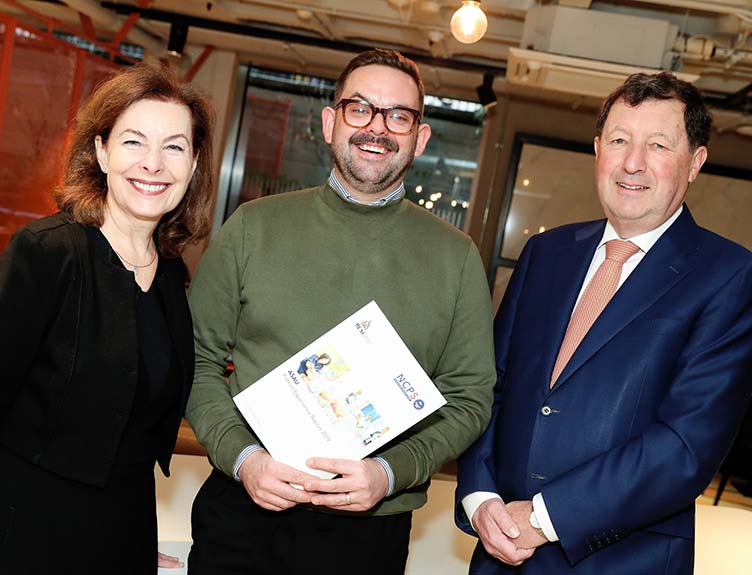 The first survey of accredited Acute Surgical Assessment Unit (ASAU) patients shows that their experience was overwhelmingly positive, with satisfactory wait times and clear communication of their care plan. The survey is published today by the National Clinical Programme in Surgery (NCPS) which is a strategic initiative between the HSE and RCSI.
According to the survey, 95% of patients receiving care in an ASAU were happy with their visit and 98% agreed that the quality of their care was satisfactory. 89% were satisfied with the amount of time they waited to see a member of staff and, once seen, the wait time was satisfactory for 92% of patients.
87% of patients found the Unit easily. 96% fully understood their plan, 94% left the Unit knowing the outcome and 88% of patients discharged received an information leaflet.
An accredited Acute Surgical Assessment Unit is a dedicated area where acutely ill surgical patients, who fulfill the criteria at triage, can be seen and assessed by a senior surgical decision maker.
The ASAU model was developed by the National Clinical Programme in Surgery and was published in its Acute Model of Care (NCPS, 2013). ASAUs ensure that senior surgical decision makers are available to patients treated in an ASAU promptly, allowing faster clinical decisions and shorter waiting times for patients. It is envisaged that 40-60% of patients seen in an ASAU will receive care in the community without the need for admission to an acute hospital. This should improve the quality and safety of care for patients who have surgical emergencies.
The number of ASAUs has increased over the last five years and there are now six Accredited Acute Surgical Assessment Units in the public health system; University Hospital Galway, Mater Misericordiae University Hospital, St Luke's General Hospital, University Hospital Limerick, Our Lady of Lourdes Hospital, Drogheda, and Cork University Hospital. Each of these units has successfully completed a rigorous accreditation process, coordinated by NCPS.
According to NCPS Co-Lead Professor Deborah McNamara, "The accredited acute surgical assessment units are reshaping the way that we deliver unscheduled surgical care to acutely unwell surgical patients. This gives patients faster access to expert surgical advice when they have a surgical emergency. The results of the national patient experience survey shows that patients across the country highly value the care they receive in these units which is a great compliment to our front-line staff."
"There are 29 public emergency departments open daily in Ireland. These units are staffed 24/7 and have grown organically over time, with resources not always reflecting local population density or need. Most patients with an acute surgical condition do not need to be admitted to hospital, provided they have access to the right diagnostic tests and the right advice. By quickly identifying patients who are suitable to attend an ASAU when they arrive to the hospital, we can ensure they are reviewed by senior clinicians at a much earlier stage. This allows a more efficient patient experience, while freeing up resources in other areas of the hospital. The sickest patients will be seen by a consultant faster and patients who are fit to go home will spend less time in the hospital".
"Today's report shows that patients treated in ASAUs are very happy with the care they receive. We hope that in the future more hospitals across the country will be able to provide this standard of care to their patients", added Prof McNamara.
The incremental roll out of ASAUs to other hospitals is envisaged in the coming years as part of the HSE's plans to improve unscheduled care services. There is also scope to increase the range of conditions that can be assessed in ASAUs by working with colleagues from all surgical specialties.