Insulin pump therapy uptake low in Ireland due to lack of standardised criteria and care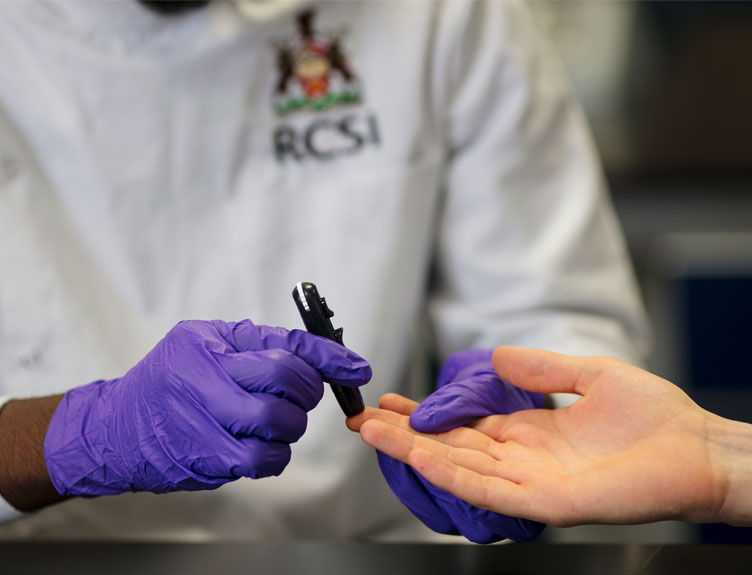 New research has identified that insufficient structure of the health service, lack of awareness and individual preferences are among barriers for adults with type 1 diabetes in getting insulin pump therapy.
The study, led by researchers from RCSI University of Medicine and Health Sciences, is published in Acta Diabetologica.
This research builds on previous studies by RCSI researchers, which showed that people with type 1 diabetes in Ireland use insulin pump therapy at lowered rates compared internationally and there is an unequal availability of insulin pump therapy in Irish adult diabetes clinics.
Even though insulin pump therapy is recommended as a first-choice therapy for pre-schoolers and is beneficial for people with type 1 diabetes of all ages, only 10.5% of people with type 1 diabetes in Ireland is using a pump to administer their insulin.
This compares significantly lower to the average uptake in Nordic, Central and Western countries, which was 15–20% in 2010.
Regional disparities in insulin pump use were found, with uptake as low as 2% among adults in Roscommon compared to 9.6% in Kildare. One-third of Irish adult clinics, usually in rural areas, do not offer any type of insulin pump therapy support, and less than a half provides training to commence the therapy.
To identify the reasons for why uptake is lower in Ireland, the researchers conducted 21 interviews and four focus groups among people with type 1 diabetes, healthcare professionals and other key stakeholders.
The same topics were discussed in all groups and aligned with four main themes: awareness, structure, capacity and impact of an individual (a person with diabetes or healthcare professional). The main finding was that if the structure of the health service is insufficient, the quality of care is not standardised and capacity is poor, the uptake of insulin pump therapy is more reliant on the individual's interest, leadership skills, willingness and motivation.
"These factors may make the regional differences in accessing diabetes related technology and the quality of care more evident," said Dr Katarzyna Gajewska, the study's lead author and HRB PhD scholar in population health and health service research at RCSI.
"The results of this study may inform healthcare professionals and policy makers regarding gaps in the delivery of diabetes care. Solutions are needed to reduce the disparities in health service provision in the countries where reimbursement of diabetes technology is offered. Such steps may include the development of national guidelines, models of care, and structured approaches to provide equal access to insulin pump therapy across the country."