RCSI included in 'Top 100 Companies Leading in Wellbeing' index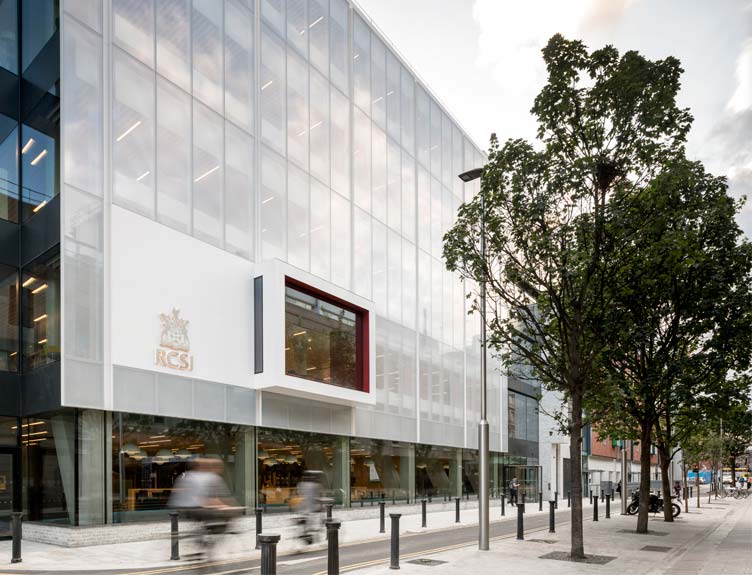 RCSI University of Medicine and Health Sciences has been included in the 'Top 100 Companies Leading in Wellbeing' index by Business & Finance in partnership with Ibec.
At an online event today, the index was announced, recognising the important employee standards being upheld by RCSI and the other 99 companies in Ireland.
In 2016, RCSI launched the RCSI INSPIRE programme which aims to promote the benefits of health and wellbeing to staff of the university. RCSI INSPIRE is based on four health pillars: physical, nutritional, mental and occupational health.
The programme runs employee wellness activities throughout the year from mindfulness sessions to mental health awareness coffee mornings and healthy recipes tips. The events are run in collaboration with University-wide initiative, including the Sports and Social Club, RCSI Gym and the Equality, Diversity and Inclusion Unit.
As an international not-for-profit health sciences university, RCSI is committed to ensuring all employees, who work across a number of locations, have a positive, healthy and engaging employee experience. The recognition in the index highlighted the impact of RCSI initiatives including flexible working options, policies and family-friendly initiatives and facilities that safeguard the health and wellbeing of employees in the workplace.
"I am delighted to see RCSI recognised as a leader in workplace wellbeing," said Professor Cathal Kelly, RCSI CEO.
"As a health sciences university, it is imperative that we lead by example in promoting not just the health of patients, but also the health of our employees. I would like to thank Ibec and Business & Finance for recognising our commitment to keeping our employees happy and healthy."