National Healthcare Outcomes Conference addresses impact of pandemic on population health and health service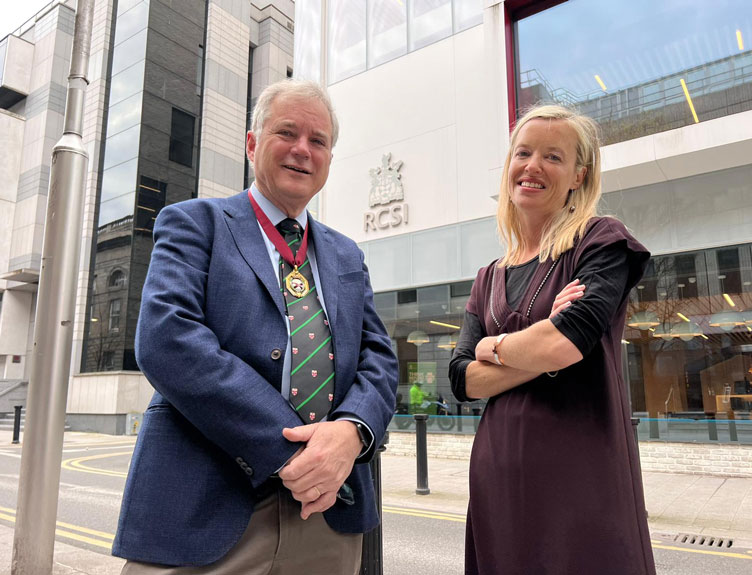 Understanding the impact of COVID-19 on population health and the health service is the focus of the National Healthcare Outcomes Conference which takes place today.
Hosted by the Healthcare Outcomes Research Centre at RCSI University of Medicine and Health Sciences, the conference will discuss the broad range of population health impacts arising from our responses to the pandemic and it will consider potential learnings that can be drawn from these responses.
The conference will hear about the Swedish public health response to COVID from Dr Anders Tegnell, former State Epidemiologist in Sweden's Public Health Agency.
Dr Jerome Coffey, Chair of the National Cancer Registry, will outline the impact of the pandemic on cancer services and Professor Deborah McNamara, National Clinical Programmes in Surgery, will address its impact on surgical services. Prof. Ciaran O'Boyle, Director of the RCSI Centre for Positive Psychology and Health, will discuss the pandemic's impact on psychological well-being.
Prof. Jan Sorensen, Director of the Healthcare Outcomes Research Centre at RCSI said: "For more than two years now, the highly contagious COVID-19 virus has threatened our health and restricted our lives.
"As well as caring for those who became infected with the virus, the health services have played a major role in controlling the spread of the virus, To restrict the spread of the virus, severe restrictions were imposed on society, the economy, and how we live our lives and on the scope of healthcare services.. Now, at this stage of the pandemic, it is relevant to ask the question - did we take the right decisions or should we have done something else?"
Prof. Sorensen added: "We need a better understanding of the impact on the health service and the health of the population health, and evaluate how effective the responses were to avoid illnesses and save lives. Such understanding will make us better prepared for future pandemics."
Established in 2016, the Health Outcomes Research Centre (HORC) is dedicated to the development and dissemination of evidence-based research on healthcare outcomes that informs healthcare policy and improves patient outcomes.
The National Healthcare Outcomes Conference offers a unique forum for discussion about a value-based healthcare approach towards meeting our healthcare challenges and how this might impact policy, planning, service delivery and funding, as well as access to innovation.