RCSI celebrates the graduation of over 1,000 healthcare professionals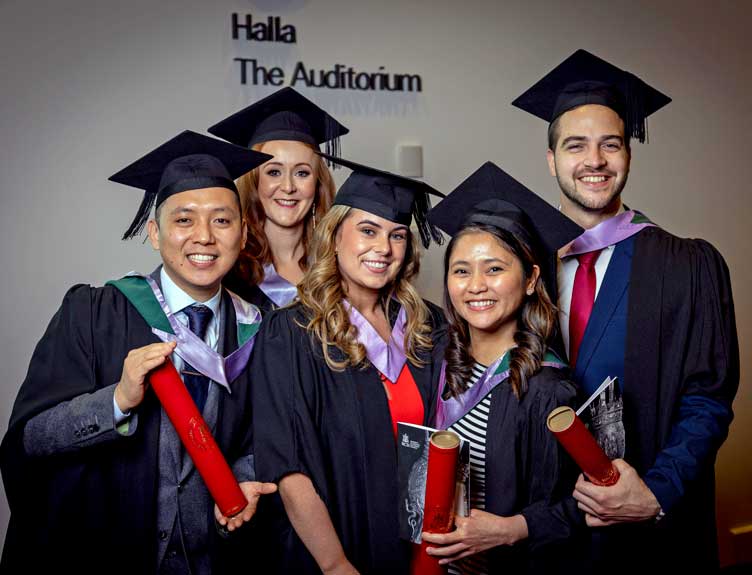 RCSI's 2022 winter conferring ceremonies began yesterday with a new cohort of health science graduates being officially conferred in a ceremony in the Convention Centre Dublin.
The first ceremony which took place on the morning of the 21 November marked the largest ever conferring for RCSI. Over 740 degrees were awarded in Nursing and Midwifery including Masters, Bachelor of Sciences, Postgraduate and Professional Certificates and Postgraduate Diplomas.
A number of special awards were also presented at the ceremony, including the Florence Nightingale Committee of Ireland Award, Mary Frances Crowley Award and the Rose Lanigan Award.
Candidates were presented by the Vice Chancellor of RCSI, Professor Cathal Kelly, and conferred by RCSI President, Professor Laura Viani.
During the afternoon Postgraduate Academic Awards Degree ceremony, a further 400 candidates graduated. The awards included Masters of Surgery (MCh) and Masters of Science (MSc). The Graduate School of Healthcare Management programme candidates were also conferred with Masters, Postgraduate Certificates and Diplomas in areas such as Clinical Leadership, Healthcare Management and Quality and Safety in Healthcare Management.
At this ceremony, the Loss and Bereavement programmes, delivered in partnership with RCSI and the Irish Hospice Foundation, were awarded by RCSI and NUI.
The graduates were addressed by Dr David Donoghue, who was being awarded an Honorary Doctorate in Science from RCSI. Dr Donoghue is a former senior Irish diplomat who served in challenging roles in peacekeeping both at home and abroad over a 42-year career.
Deputy Vice Chancellor for Academic Affairs at RCSI, Professor Hannah McGee, commended the Honorary Doctorate: "We are delighted to welcome you here today. We are very proud that you, who have helped promote peace and stability not only in Ireland but globally, have joined our special graduation ceremony."
Professor Kelly also congratulated all those conferred on their success: "The outstanding graduates conferred in today's ceremonies will go on to join RCSI's community of more than 28,000 alumni working across the world with the shared ambition to lead the world to better health. I wish you every success in your bright and exciting futures."