RCSI Science Week initiative tackles biases in women's health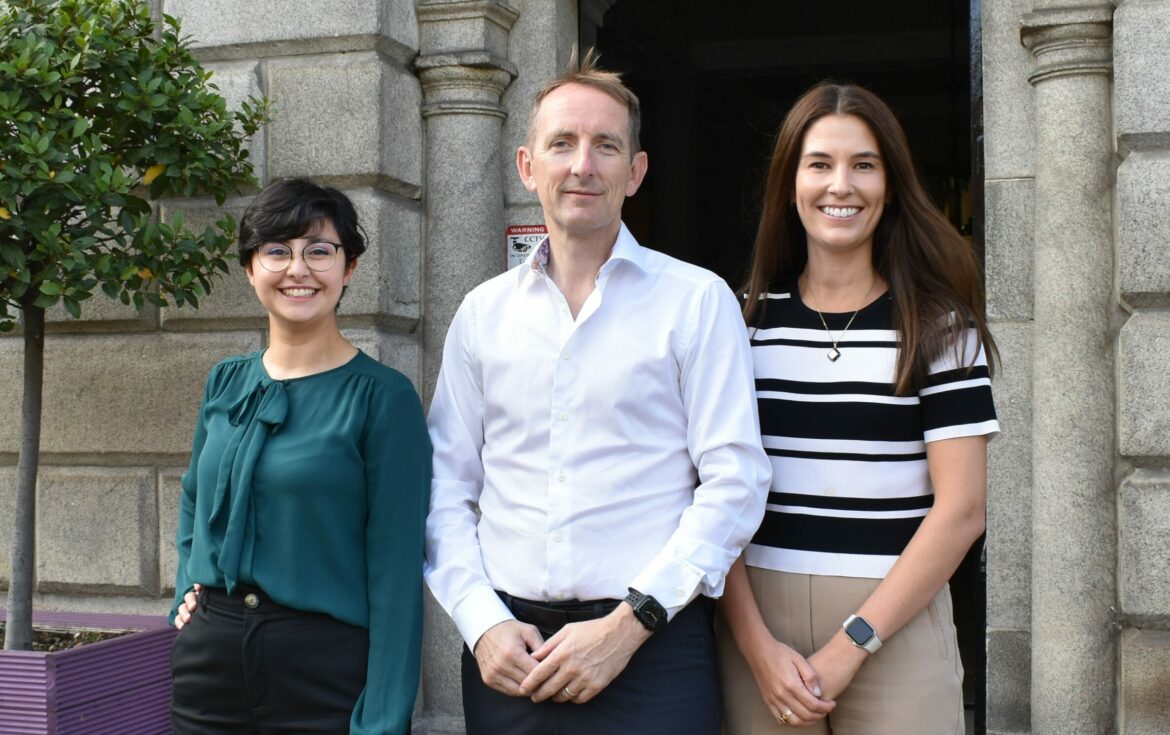 A week-long event tackling biases in women's health and research is under way at RCSI University of Medicine and Health Sciences.
The 'BIAS: Inequality in Women's Health and Research' event, which is funded by Science Foundation Ireland for Science Week, has been developed by the Department of Obstetrics and Gynaecology at RCSI in collaboration with The Rotunda Hospital.
The series of events and engagement activities addresses some of the most prevalent health concerns impacting women today. An expert team of obstetricians, gynaecologists, GPs, neonatologists, midwives and researchers is providing a platform for Science Week audiences to feel empowered to talk about topics which are often surrounded by stigma, in an open and safe space.
Experts in the field of women's health will focus on key areas such as gynaecology, infertility, menopause, and breastfeeding. The topics covered during the BIAS festival are aligned with the Department of Health 'Women's Health Action Plan 2022–2023'.
Consultants from RCSI and The Rotunda Hospital are tackling important topics all week across a series of virtual events hosted on the BIAS Instagram account. The series of live events will conclude with a live panel discussion on Friday, 18 November.
The lineup of experts and well-known advocates speaking about women's health this week includes:
Wednesday, 16 November at 7pm: Newstalk Breakfast presenter and GP Dr Ciara Kelly hosts an Instagram Live with Dr Vicky O'Dwyer, Consultant Gynaecologist and Director of Gynaecology at the Rotunda Hospital discussing menstruation, cycle tracking and period tracking apps
Thursday, 17 November at 7pm: Professor Afif El Khuffash, Clinical Professor of Pediatrics at RCSI and Consultant Neonatologist and Paediatrician at The Rotunda Hospital discusses medication and breastfeeding, providing expert advice for breastfeeding mothers.
Friday, 18 November at 12pm: The live event series will conclude with a free virtual panel discussion looking at improvements in women's healthcare in 2022, with guest panelists:

Dr Caoimhe Hartley, GP and Menopause specialist at the Menopause Health Clinic,
Dr Maeve Eogan, Consultant Obstetrician and Gynecologist at the Rotunda Hospital
Geraldine Gannon, Assistant Director of Nursing and Midwifery at the Rotunda Hospital
The BIAS event also includes offline Q&A sessions with consultants from RCSI and The Rotunda Hospital on a variety of women's health topics, including UTIs (Prof Fergal Malone), infertility (Dr Edgar Mocanu) and breastfeeding (Prof Afif El-Khuffash).
Today FM presenter Alison Curtis will host a series of Q&A sessions focused on careers in STEM (science, technology, engineering and maths). This event series is targeted towards young women, to enable them to find out more the careers of inspirational women in STEM.
Dr Zara Molphy, Research Director at the RCSI Department of Obstetrics and Gynaecology said: "The BIAS event for Science Week aims to encourage national dialogue and debate around biases that still exist in our society and prevent women from pursuing a career in STEM, receiving adequate healthcare, and benefiting from research findings. The first steps to tackle biases is to create safe spaces where people will not feel ashamed to talk about these topics, create female role models that teenagers can refer to when choosing their career path, to move away from the one-size-fits-all way of thinking. During our Science Week 2022 campaign, we hope to empower our audience through STEM education and draw attention to the biases and issues that exist today in women's healthcare, research, and employment today."
Commenting on Science Week, Director General of Science Foundation Ireland, Professor Philip Nolan, said: "We are delighted to be welcoming people back in-person to Science Week events for the first time since 2019 as well as running virtual events for a truly hybrid experience. We would encourage everyone to take part in Science Week this year and to explore the Infinite Possibilities of science at in-person events or online. We are focusing on key themes that we know the public is concerned about such as sustainable living, mental health, and digital technologies. Science Week is a fantastic opportunity for people all over Ireland to discover and engage with science."
Click here to register for the BIAS Live Panel, and follow @biaswomenhealth on Instagram and Twitter for updates.