Professor Juan Carlos Puyana appointed O'Brien Chair of Global Surgery at RCSI
Global surgery
General news
Surgical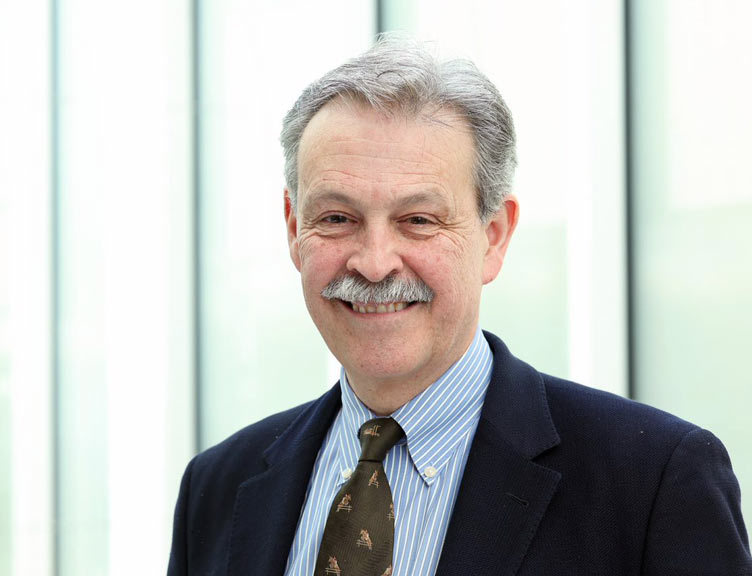 Professor Juan Carlos Puyana has been appointed O'Brien Chair of Global Surgery at RCSI University of Medicine and Health Sciences. Professor Puyana will lead the university's Institute of Global Surgery in its work to improve access to high-quality, essential surgical care for underserved populations.
Professor Puyana joins RCSI from the University of Pittsburgh where he was Director of Global Health-Surgery. He is a renowned trauma/acute care surgeon and a global health educator.
Professor Puyana is an expert in developing international capacity-building programmes in trauma, trauma registries, and trauma datasets in global surgery. He has established reciprocal mentoring collaborations with several universities and trauma centres from Latin America and Kenya.
He has been the principal investigator on six global health research and training grant programmes on capacity building, medical informatics, and e-health. These grants have supported short and long-term educational training programmes for health professionals for several Latin American countries.
During his time with the Pan-American Trauma Society, he was an influential leader actively promoting international collaborations and educational programs in the areas of trauma ultrasound, disaster and emergency response and trauma courses across Latin America.
In 2017, Professor Puyana was appointed to the Global Health Committee of the National Academy of Sciences (NAS), and he co-authored the publication Global Health and the Future Role of the United States. As a global health trauma surgeon, Professor Puyana has worked in underserved emergency rooms and low-resource public hospitals in numerous Latin American cities.
Every year, an estimated 140 million people who needed surgical procedures to save their lives or to prevent long-term disability did not get them and an estimated 81 million people who receive surgical care are impoverished by its costs.
Impactful work
Building on extensive experience in surgical training, education and research partnerships in Africa, the RCSI Institute of Global Surgery works with local partners to improve underserved populations' access to high-quality surgical care. The Institute, which is part of the university's School of Population Health, is focused on capacity-building to alleviate the surgical burden and high impact research to set the foundation for greater growth.
Professor Puyana said: "I have followed closely the trajectory of RCSI's global surgery initiatives throughout my academic career in global health. I strongly agree with the university's vision of global surgery as a discipline seeking to create sustainable in-country systems to meet the surgical needs of their populations, by building on long-standing local and regional collaborations, something I have worked on for a long time in several regions of Latin America. I greatly look forward to working with the team of educators and investigators at the Institute of Global Surgery to advance its important and impactful work."
Sustainable partnership model
Welcoming Professor Puyana's appointment, RCSI Vice-Chancellor Professor Cathal Kelly said: "We are delighted to welcome Juan Carlos Puyana as the O'Brien Chair of Global Surgery at RCSI. For more than a decade, we have pioneered and accelerated change to provide solutions to the surgical deficit, focusing on low and middle-income countries."
"Our dedicated focus is on strengthening surgical systems, particularly training the surgical workforce, building research capacity and testing new solutions to improve the access of neglected populations' to essential, life-saving surgery. Coupled with our sustainable partnership model, this focus positions us well to make a significant and lasting impact on surgical access globally. I greatly look forward to seeing Professor Puyana, his team and the wider School of Population Health, build on this important work over the coming years."
---
About Professor Juan Carlos Puyana
Professor Juan Carlos Puyana was born in Bogota, Colombia, and completed his medical degree in Javeriana University Bogota, Colombia in 1983.
During medical school he became aware of the poverty of inner-city hospitals and the limited resources of medical schools in Colombia. He applied for and was awarded a one-year research position at McGill University in Montreal, Canada under the leadership of Dr Jonathan Meakins.
Following the work in the laboratory, Professor Puyana completed his residency in surgery at McGill and started as an ICU fellow at the State University of New York. After a period as Director of Surgical ICU programme at the Harvard Medical School-affiliated Brigham and Women's Hospital in Boston, Professor Puyana moved to Pittsburgh and became a member of the Pittsburgh Critical Care group under the leadership of Dr Andrew Peitzman. In Pittsburgh, research opportunities in the areas of shock and hemodynamic monitoring emerged, and he received a NIH research project grant (RO1) on his first attempt. This grant was the basis of Professor Puyana's well-known accomplishments in the field of surgical research.
In Pittsburgh together with Dr Peitzman, Professor Puyana was a key figure in establishing international relationships in trauma and critical care, especially through the Pan-American Trauma Society which included many international projects, countless educational events from Canada to Argentina and creating a network of collaborators in the areas of trauma ultrasound, disaster and emergency response and trauma courses across Latin America.
Many of his research grants have focused on international education and capacity building, and he has worked or published with international collaborations in many countries including Honduras, Guatemala, Colombia, Ecuador, Paraguay, Argentina, and Chile.