Conference addresses the workforce needs of new surgical hubs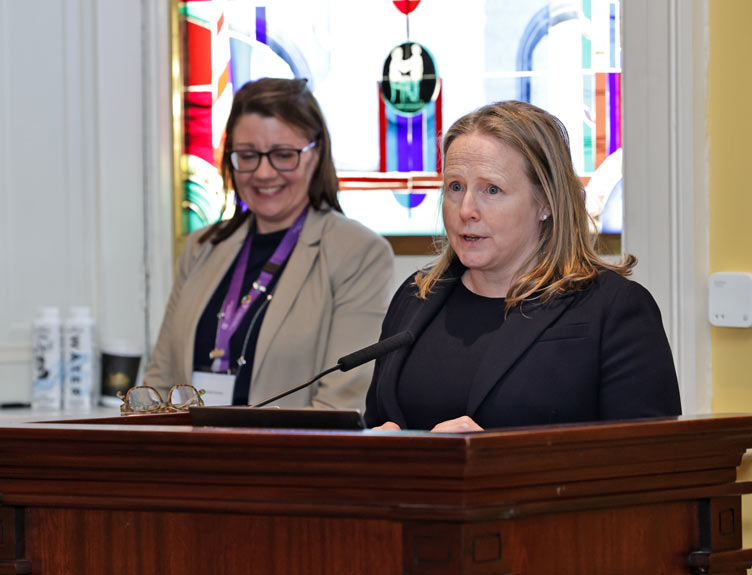 A conference hosted by RCSI in collaboration with the Department of Health has explored the creation of the workforce for new surgical hubs.
The one-day conference, which took place on 4 May 2023, was convened in response to the government's confirmation of major investment in new surgical infrastructure, to include five surgical hubs and three elective hospitals.
This planned expansion of Irish elective surgical services will require an innovative approach to addressing the global shortages in the nursing and medical workforce.
The development of a career pathway for perioperative nursing, expansion of the physician associate workforce and the introduction of new roles in the operating theatre were all discussed as possible solutions.
The conference opened with a session covering the policy, clinical and implementation contexts of the elective surgery programme. Delegates heard contributions from national and international experts as well as from senior leaders in the Department of Health, HSE, and the National Clinical Programmes and RCSI. Staffing models from Ireland, Northern Ireland, Australia, Canada and the UK were described.
The conference was co-hosted by RCSI Vice President Professor Deborah McNamara, the Chief Nursing Officer; Rachel Kenna and Deputy Chief Nursing Officer; Ms Karen Greene. In addition to her role as CNO, Ms Kenna is responsible for all strategic workforce planning in the Department of Health.