Weddings
We are only open to weddings during a small window over the summer months. RCSI is now approved as a venue to hold full ceremonies with a HSE representative and the rooms that we host such events are the College Hall and Boardroom.
The College Hall and Boardroom are beautiful venues located in the historic side of the RCSI building, which dates back to 1810. Your guests would enter the building via the doors on St Stephen's Green, through the Front Hall, up the grand staircase and into the Boardroom, which overlooks St Stephen's Green, for your drinks reception/refreshments and then into the adjacent College Hall which can accommodate up to 160 guests. For more intimate ceremonies the Boardroom is ideal for up 50 guests.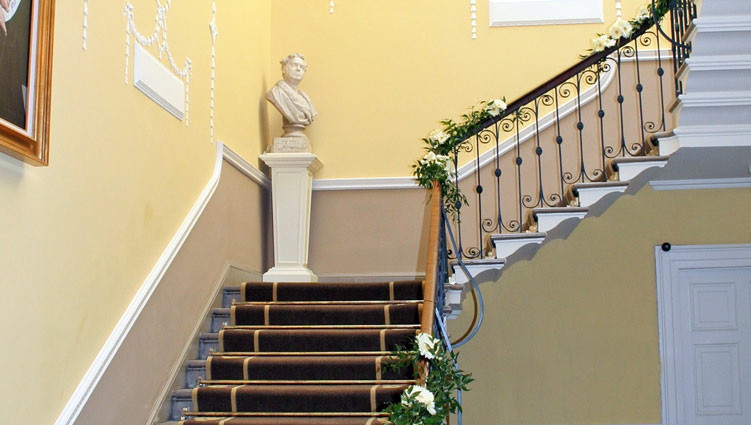 Please note that the Civil Ceremony must be arranged by the couple directly. For more information, please visit the office of the Registrar of Marriages on Lower Grand Canal Street, Dublin 2 or the HSE website.