Our prestigious online learning programmes in areas such as clinical leadership, digital health transformation and wound management are tailored to support your career as a healthcare professional.
Founded in 1784, RCSI is one of the most innovative and student-focused health sciences universities and professional education institutes in the world. We are ranked in the world's Top 250 Universities by Times Higher Education.
Our online courses
Discover our range of online programmes tailored to elevate your career in healthcare.

Clinical Leadership
(ProfDip)
Join a community of international healthcare leaders and accelerate your career with this programme designed to develop your leadership and management capabilities.
Start date: March 2022
Design: Part-time
Delivery: Online

Leading Digital Health Transformation (ProfDip)
This leading-edge course will equip healthcare professionals and managers with the most current knowledge and skills to lead digital transformation in their healthcare organisations.
Start date: March 2022
Design: Part-time
Delivery: Online

Wound Management and Tissue Viability (PgCert)
A highly relevant programme delivered by world-class experts in the field of wound management. Access leading evidence-based guidance on the management of wounds in all settings.
Start date: March 2022
Design: Part-time
Delivery: Online
Submit your interest
Complete this simple form to register your interest in learning more about RCSI's exciting range of online courses.
Why study with us?
Our singular 'healthcare' focus.
Our interactive online learning experience allows you to develop your skills, online, wherever you are and on your terms.
We offer a safe and stimulating learning environment for all healthcare professionals no matter what your level of technical ability.
Our leading-edge programmes are innovative and focus on current areas such as digital health transformation to augment clinical and specialist knowledge.
Our programmes are uniquely placed to provide healthcare professionals with a highly relevant and insight-rich educational experience.
Global healthcare leaders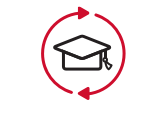 Healthcare focus
Ranked joint second in the world for 'Good Health and Wellbeing' in THE Impact Rankings 2021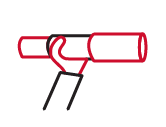 Global outlook
Ranked in the Top 250 universities by the Times Higher World University rankings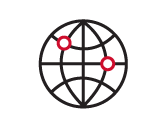 International recognition
Accredited by National University of Ireland and internationally recognised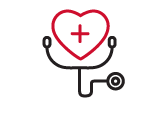 Worldwide network
International alumni base of 19,000 healthcare professionals and leaders
Educational online experiences
"What I really liked about the course was the ability of the faculty to be professional and informal at the same time, I felt part of a team since day one, despite the virtual nature of the course."