Athena Diagnostics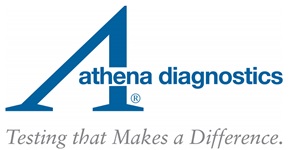 Title
Better diagnosis of motor neuron disease
Engagement type
Technology licence
Partner
Athena Diagnostics, a division of Quest Diagnostics, offers specialty diagnostic testing services for rare neurological disorders through its network of laboratories and patient service centres, and provides interpretive consultation through its extensive medical and scientific staff.
Challenge
Amyotrophic lateral sclerosis (ALS) is one of a group of disorders known as motor neuron diseases. It is characterised by the progressive degeneration and eventual death of nerve cells (motor neurons) in the brain, brainstem and spinal cord that facilitate communication between the nervous system and voluntary muscles of the body. ALS is difficult to diagnose early because it may appear similar to several other neurological diseases.
RCSI value-added
Researchers at the Departments of Neurology and Physiology and Medical Physics in RCSI identified and characterised mutations in a gene encoding for Angiogenin (ANG) in ALS patients. Angiogenin is a member of the ribonuclease (RNase) A superfamily and has been described as a hypoxia inducible factor. Previous research in endothelial cells has identified Angiogenin as a potent inducer of neovascularisation, but a role for Angiogenin in neurodegeneration prior to the work of the RCSI research group had not been described. Through their analysis of the angiogenin gene, the RCSI Research Group was able to develop a method of assessing whether an individual is afflicted with, or genetically predisposed to developing, ALS.
---
"Quest Diagnostics and Athena Diagnostics are the world's leading providers of diagnostic information services that patients and doctors need to make better healthcare decisions. The ALS assay developed in RCSI aligns well with our company's vision, namely, 'Empowering Better Health with Diagnostic Insights'."
KARTHIK KUPPUSAMY PhD, General Manager, Neurology Solutions, Athena Diagnostics