Outbound electives at RCSI
Electives are short-term collaborative work placements in which you gather experience in either a research or clinical environment.
Electives facilitate your growth as a healthcare practitioner, allow you to gain experience in different specialties, and help you to build your professional network.
Clinical electives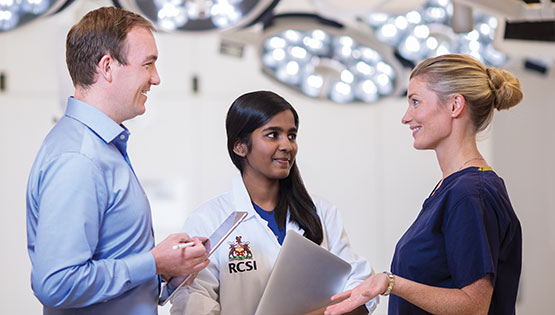 Through a network of international partnerships with other world-leading universities and institutions, RCSI offers a significant number of clinical elective opportunities that are competitively applied for.
The RCSI Clinical Electives team provides advice and administrative support to students during the application process – whether you choose an electives for networking, specialty 'fit-testing', or to enhance prospects of matching to residency training programmes abroad.
Contact the team?
Research electives
Watch this video about the research summer school
Participation in summer research electives is strongly encouraged at RCSI. In addition to our own popular Research Summer School, the University also offers a number of exciting summer research exchange opportunities with various international partners.
The advantages of undertaking research electives during your time at RCSI include field-specific experience, the possibility of conference presentations or publications, and gaining valuable contacts for future career opportunities.
Hear from our students
Testimonial
"This experience showed me that I can make a big impact in family medicine and that I enjoy the life of a family doctor. I applied only for family medicine residency programmes in North America and am ready to commit the rest of my life to the field."
"Research, and even more so publication, offers students a fantastic opportunity to make their CV stand out ... I firmly believe having a publication to your name ... can increase your scope [and] employability ..."
"The Mayo Clinic was an eye-opening experience I will never forget. I highly recommend all RCSI students apply to this elective as it provided me with an invaluable amount of insight into the American healthcare system."
"I've had the perfect ratio of hands-on/hands-off teaching from this experience – I definitely feel a lot more confident to approach other researchers and conduct research outside RCSI."
Item 1 of 4
Our partners
RCSI has partnerships all over the world with leading institutions. Explore more on the map below.