Audrey Potts
I am a GEM 4/SC2 from Toronto, Ontario, hoping to match to North America in the field of family medicine. I hope to then pursue a sports medicine fellowship and open a dual practice in sport and exercise medicine and general family medicine in Canada. Since my goal was to return to North America, I focused on trying to get as many electives as I could there.
I completed my electives in:
4 weeks in Sarnia, Ontario at Family Medicine at Dr John O'Mahony Family Practice, plus two week's extension in Waterloo, Ontario in Family Medicine at Dr Joy Singh Private Family Practice (Selective)
4 weeks in Dublin, Ireland in Rheumatology at Beaumont Hospital under the supervision of Dr Maha Abdul Azeez. (SUB-Internship)
3 weeks in Brooklyn, New York at Wyckoff Heights Medical Center in Family Medicine under the supervision of Dr Mary K. Ellis.
Unfortunately, the process for applying for clinical electives during my year was really affected by the COVID-19 pandemic. I applied for clinical electives in the USA through the VSLO (visiting student learning opportunities), the collaborative elective agreement programme through RCSI, and unfortunately was unable to apply for official electives in Canada due to the pandemic. I also reached out to programme directors and any connections in the US to see if they might take me for an elective. This was really tough because I sent about 50-60 emails and I was unfortunately rejected by every single person for summer electives due to COVID-19 limitations. This typically won't happen so I would still recommend doing this if there is a particular location or programme you are keen on. I also emailed a lot of clinicians in Ireland in case I did not get any electives in North America, which I would also recommend.
VSLO: There were very limited opportunities for international students to apply for electives through this portal. Each elective required a specific personal statement, your CV, and certain documents that RCSI was very helpful with organising. I applied to a few electives that I was interested in, but unfortunately did not receive any of them, and the process was very delayed due to COVID-19 so it was difficult to plan ahead while waiting to hear back from these electives. I would still try to apply to as many as you think are interesting through this portal.
Collaborative agreement programme: I was honoured to have received a collaborative elective at Tufts University through this programme. I would highly recommend applying for the collab programme, even if you might think you won't get one. The process was seamless and there are some incredible programmes offering electives with collaborations with RCSI. Unfortunately, my elective with Tufts was cancelled due to COVID-19, but RCSI was really helpful in organising a different collab for me, and luckily they took me. I was headed to Sarnia, Ontario, to work at a full spectrum family medicine practice in an underserved area. This proved to be the most meaningful clinical experience to date in my medical journey. I was also granted a two-week extension based on my performance to work with another physician in Waterloo, Ontario.
Connections: Luckily, one of my cousins did her residency in New York and she connected me to her previous preceptor who agreed to take me for an elective in her new family medicine programme at Wyckoff Heights Medical Center in Brooklyn, NY. This was not during the summer time, however.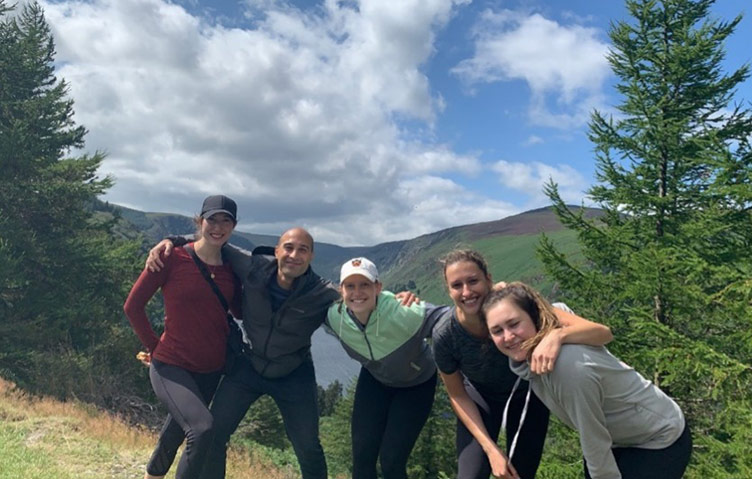 Family medicine
Before my elective in Sarnia, Ontario, I knew that I wanted to pursue sports medicine, but I was undecided on what specialty I would apply to for residency. This elective overwhelmingly confirmed that family medicine is the right field for me. I was excited by the broad clinical exposure, and the ability to pursue special interests, such as lumps and bumps removal clinics, inpatient medicine, emergency medicine, geriatrics, obstetrics, and circumcisions clinics that my supervisor was able to fit into his life as a family physician. I also thrived in the high-speed, high-pressure environment of clinic; it reminded me of my time as an elite athlete having to manage a lot of tasks and priorities at the same time. This active environment excited me. This experience showed me that I can make a big impact in family medicine and that I really enjoy the life of a family doctor. I applied only for family medicine residency programmes in North America and am ready to commit the rest of my life to the field.
Advice
My advice for other students preparing or applying for clinical electives would be:
Apply to as many elective experiences you think you might be interested in, in as many countries as you can, especially if options continue to be limited by COVID-19.
Use these portals: VSLO (USA), AFMC (Canada), RCSI Collaborative Elective Agreement Programme
Use these connections: family and friends in the USA or Canada. Cold email professors in North America and Ireland for opportunities.
Things to include in your emails to doctors/professors asking for an elective:

Short introductory paragraph about who you are, brief background and short overview of career/residency goals.
Second paragraph: talk about how you discovered the physician, what drew you to their clinic/programme/research, and how you think you could contribute as an elective student.
Third paragraph: suggest possible dates and date ranges for an elective with them, thank them for their consideration, and mention you have attached CV, personal statement (if available), board score reports, and transcript to the email should it be useful to them.
Attachments: CV, PS, board score reports, and transcript.
Always have a backup. I was nervous about reaching out to multiple people for an elective on the same date range for fear of disappointing the programmes I reached out to. In retrospect, I would have at least one backup per elective opportunity because electives can easily be cancelled or changed. They will understand that you will likely apply to multiple opportunities. It is better to be overprepared than to be left with nothing.
Enjoy the elective as much as you can and make a 'log' of what you did each day, which patients you saw, what you learned, what the area and community is like, and if you think you would want to work at that clinic/programme in the future. Also, be yourself, enjoy, try not to take mistakes personally – you are there to learn too.
Practical tips

Ask for feedback throughout your elective. It's sometimes awkward but is really helpful.
Show you are engaged and committed by showing up early, pre-rounding, researching interesting things you can apply to your practice, present interesting cases etc.
Study board exams material to help you prepare for the elective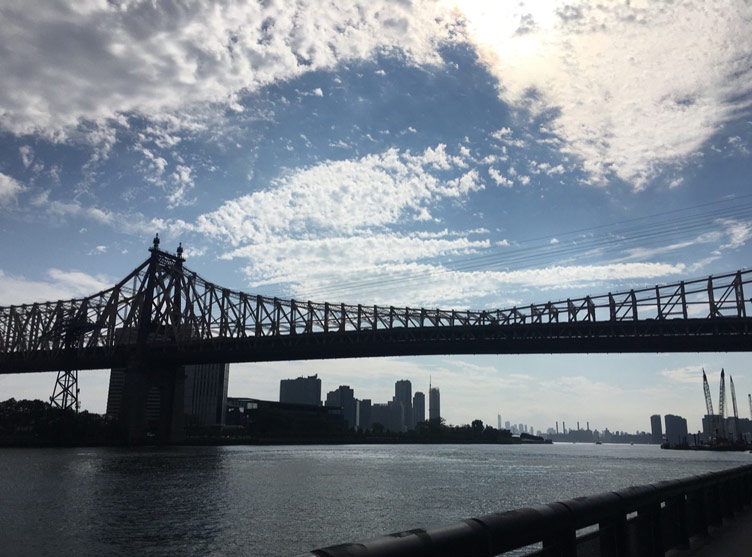 The memorable interactions I had with my patients proved to be the highlight of my experiences. It made me realise that I can make a big impact in family medicine, and that I am meant for this type of practice. It made me excited about caring for the whole person in family medicine. I went on to have more really special patient encounters that proved to me that my skillset, character, and goals in medicine fit perfectly with the field of family medicine and I am so excited for my future in this field!
Without these electives I would not have discovered my deep passion for family medicine.
I have a lot of friends in New York from undergrad so it was so amazing to get to work and learn in a lively, diverse city, surrounded by friends I hadn't seen in years. I particularly enjoyed long walks along the Hudson River with my close friend and his dog, and venturing as far as Randall's Island. I also enjoyed learning how to care and advocate for inner city, underserved populations in Brooklyn. I was exposed to the challenges and barriers of patients with English as their second language.
Audrey Potts, Graduate Entry Medicine