Chloe Chan
I had no previous experience in the realm of scientific research, so in 2020, I applied for a project through the RSS (Research Summer School) portal. When the pandemic started, it was uncertain whether the project would be postponed or cancelled entirely. Luckily, my PI (primary investigator, aka, my supervisor) from the Neuroscience faculty at RCSI was super supportive and allowed me to postpone the project until summer 2021. We applied and were accepted for the Irish Health Research Board grant for summer student researchers, which provided me a stipend for the duration of my project.
My topic was on the effects of ketamine on electroconvulsive therapy (ECT) for treatment-resistant depression (TRD). Essentially, ketamine has shown great potential for treating TRD and has gained traction in the research field in the past few years. So, I looked to see if paired with ECT, which has been a common treatment for TRD for decades, would ketamine enhance the therapeutic effects? The field is still quite niche, so the tricky part of this hybrid literature review was creating a clear hypothesis and finding relevant data.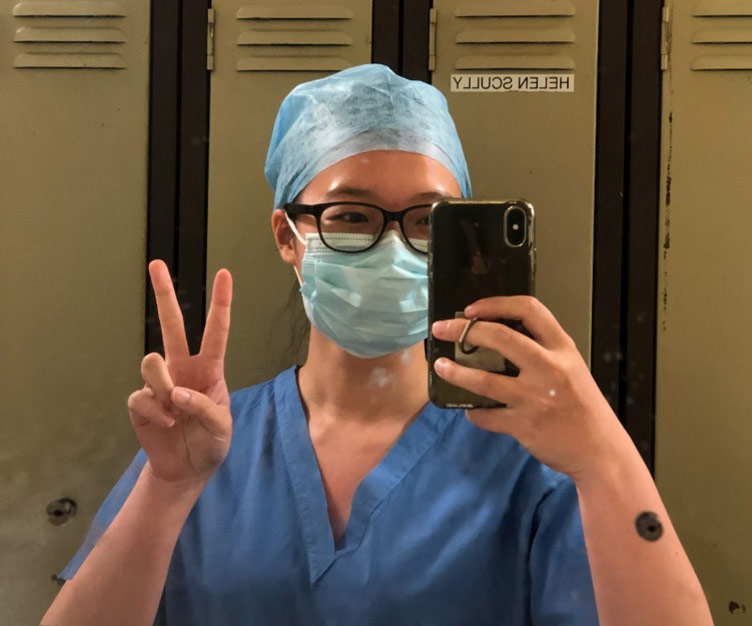 Because it wasn't feasible for me to go to the labs in Beaumont Hospital (an RCSI teaching hospital) during the summer, all my work is online. I had weekly meetings with my PI, where we updated my progress from the week before and set action items for the following week. Depending on your project, your workload may vary; as for me, my schedule was quite flexible and tailored to my lifestyle. I was productive, but still managed to have my summer holiday!
Overall, I'd say I had quite a lovely experience. A huge part was how accessible it was to apply for projects, as it was centralised through the RSS portal. Afterwards, it was dependent on the PI – I was shortlisted for an interview before becoming her student researcher. Throughout the changes and restrictions that Ireland has brought in/phased out, my PI was communicative and made sure I was updated every step along the way. I've had the perfect ratio of hands-on/hands-off teaching from this experience – I definitely feel a lot more confident to approach other researchers and conduct research outside RCSI,
Chloe Chan, Undergraduate Medicine