Clare Lambert
In September (2018), the RCSI Climbing & Mountaineering Club took nearly 80 RCSI students from various years and disciplines to Glendalough to hike the Glendalough Spinc and Glenealo route – a 12km loop with about 500 meters of elevation.
We enjoyed stunning views the whole way around and only a small drizzle of rain despite a pretty glum looking forecast. We saw the Poulanass Waterfall before heading up a steep climb to reach the ridge of the Spinc. We then stopped for lunch by the creek after dipping back into the valley, finishing the hike with a nice walk along the upper lake and a through the monastic site.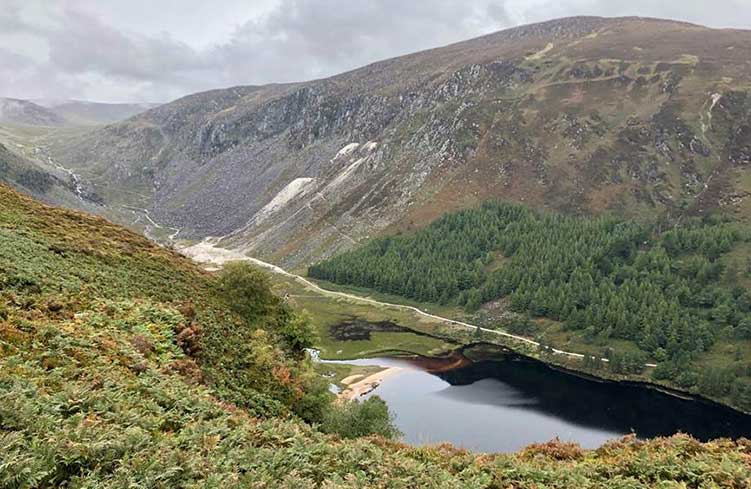 We rounded off the day with naps on the bus and lots of cookies! The feedback from students has been really positive and our team had an amazing time leading a super fun group of students!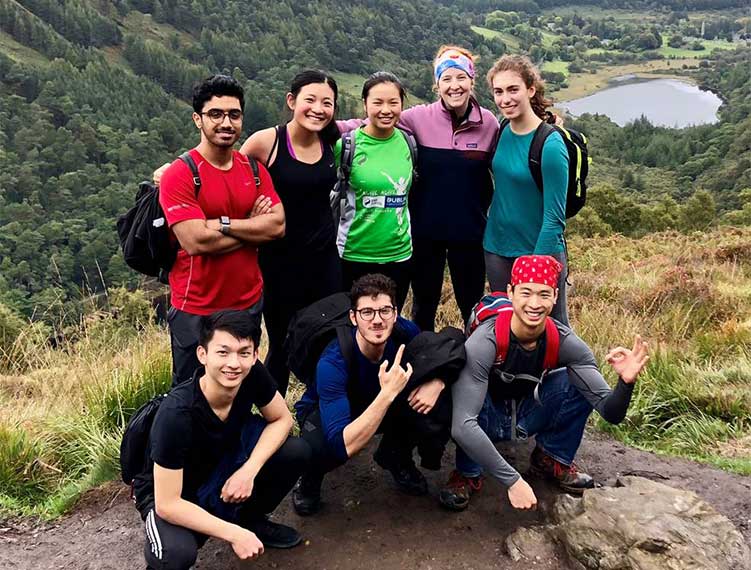 Ireland has an abundance of hiking and outdoor adventures to be enjoyed. All you need is a basic level of fitness, a good sturdy pair of walking shoes/boots, a raincoat and a sense of adventure.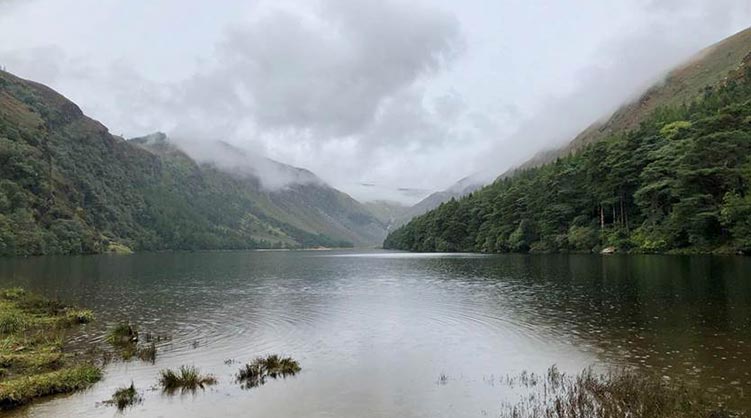 The RCSI Climbing & Mountaineering Club hosts a variety of events throughout the year for every level and ability. We travel all over Ireland, on day trips and weekend breaks, giving new students a great opportunity to explore the outdoor playground that is Ireland.
Clare Lambert, Undergraduate Medicine, Climbing & Mountaineering Club Captain and Sports Union 2018/19