Hazel Walshe
Studying Pharmacy at RCSI has been the best decision for me.
I love that our class groups are relatively small and that we know our lecturers on a first name basis. If you are struggling with the material, our lecturers are so helpful. One of my favourite aspects of the course is the Patient Centered Care Lab that we do every week. These give us a chance to role play as a pharmacist and as a patient, we also receive feedback from our lecturers, which helps us towards our OSCE exams (Objective Structured Clinical Examinations).
RCSI provides you with so many opportunities to create the future that you want for yourself. I am a recipient of the Kiran Pathak Pharmacy Scholarship and I have had so many opportunities afforded to me as a result. I have just completed the Research Summer School and I absolutely loved it. In the future I'd like to pursue a career in research or regulation and my time at the Research Summer School gave me a great insight into what research was like.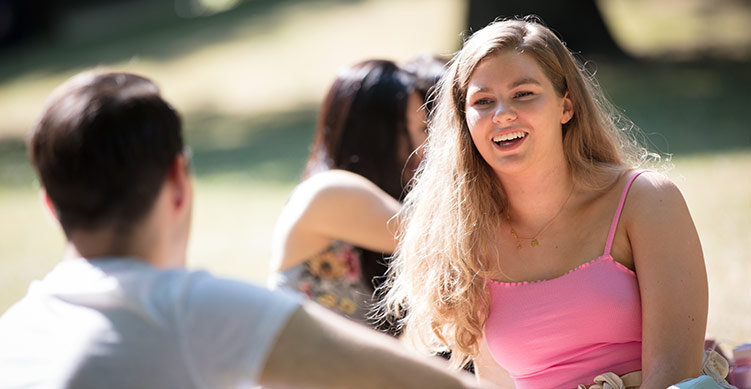 I am also involved in some extracurricular activities. RCSI is great because they give a lot of funding to our clubs and societies, so we get to go all over Ireland and even abroad as a result. I am passionate about education and I really wanted to nurture that in college. I volunteer weekly with the REACH Grinds Club, giving local Leaving 'Cert students extra help with their studies.
I am also member of the Pharmacy Peer-Led Teaching group, which helps to organise tutorials and mock OSCE exams for pharmacy students. Next year, I will also be Education Officer for the Pharmacy Society, which I am really excited about. I'm really glad I chose RCSI, because I really feel they want me to succeed. I couldn't recommend RCSI enough.
Hazel Walshe, Undergraduate Pharmacy