RCSI is a specialist health sciences university based in Dublin. We offer Undergraduate and Graduate Entry degree programmes in Medicine, Pharmacy and Physiotherapy.
RCSI is ranked in the world's Top 250 Universities by Times Higher Education (THE) and in the top 50 globally by THE for 'Good Health and Well-being'.
More about our programmes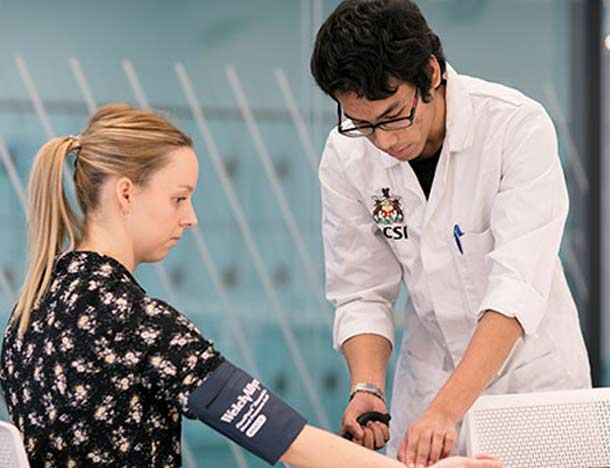 Medicine
Our medical graduates are highly sought-after doctors, practicing across more than 94 countries. We offer five- and six-year Undergraduate Medicine programmes at our Dublin city centre campus.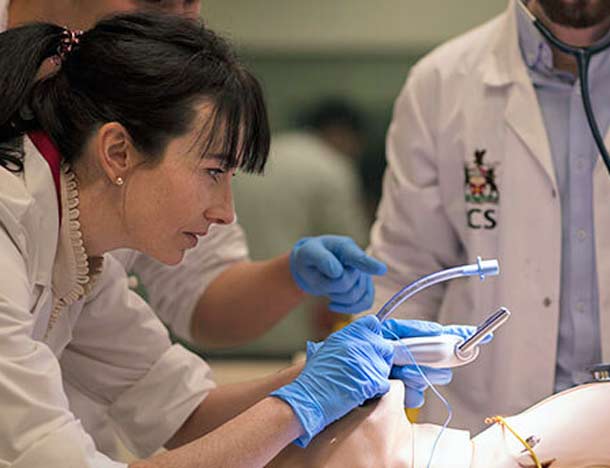 Graduate Entry Medicine (GEM)
We were the first medical school in the Republic of Ireland to introduce a GEM programme in 2006, enabling students from a range of undergraduate backgrounds to study medicine.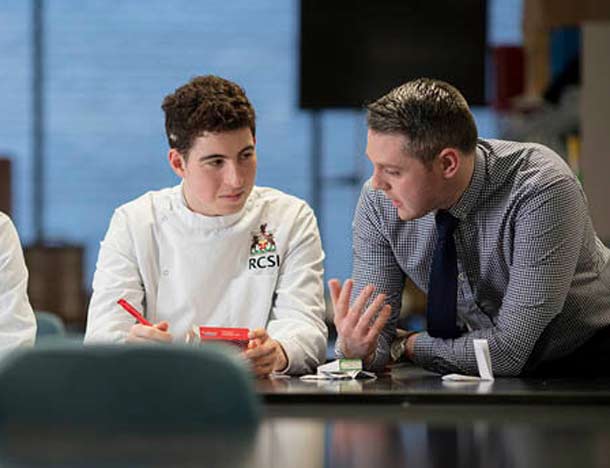 Pharmacy
Prestigious and internationally-recognised, our five-year MPharm offers career options in areas such as community and hospital pharmacy, the pharma industry, medical R&D, regulation and academia.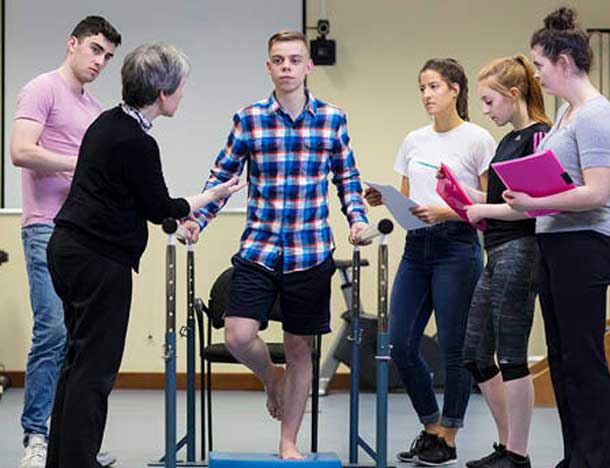 Physiotherapy
Using anatomy and physiology knowledge, our physiotherapy graduates focus on enhancing mobility, physical abilities, fitness and quality of life through movement, exercise and other methods.
Register for more information
If you are interested in studying Medicine, Pharmacy and Physiotherapy in 2022 and would like to hear more about RCSI's course offerings in these disciplines, please complete the form below. Please note you can unsubscribe from further communications at any time.
RCSI live information webinars
Join us for one of our live webinars over the coming months. These virtual events will give you a chance to learn more about our programmes, the applications process and life as a student at RCSI.
Register now

Register now
RCSI is unique in that we are Ireland's only specialist health sciences university and the only Surgical Royal College in the world to offer undergraduate and graduate entry programmes in Medicine, Pharmacy and Physiotherapy. We are a not-for-profit University with a global reach and operations in Ireland, the Middle East and Southeast Asia.
Our city centre campus is located right in the heart of Dublin and is built to meet the needs of current and future students. There are more than 60 countries represented across the RCSI Undergraduate student body and we have an alumni network of 28,000 healthcare professionals worldwide.
Outstanding support for students
Each year the THE Awards awards attracts hundreds of entries that exemplify the talent, dedication and innovation of individuals and teams across all aspects of university life.
This year, RCSI has been shortlisted in the 'Outstanding Support for Students' category, testament to our continuing duty to protect students and to keep them engaged during the pandemic.
Learn more