Therapeutic technologies and analytics
Delivering world-class, patient-centred teaching through future-focused BSc and MSc programmes
Innovative, career-orientated programmes responding to the evolving healthcare landscape
Fusing digital technology with traditional science
Begin your journey in therapeutic technologies and precision medicine at RCSI today.
Why study with us?
RCSI is a world-leading health sciences university. Our graduates are among the most sought-after health professionals in the world. 
250
RCSI is ranked in the top 250 of universities worldwide (Times Higher Education 2022 rankings)
28,000
RCSI Alumni working across more than 98 countries worldwide
315
Students currently studying with RCSI's School of Pharmacy & Biomolecular Science
Our programmes
The School of Pharmacy and Biomolecular Sciences offers both Undergraduate and Postgraduate programmes, including a fully-integrated, five-year degree programme leading to the award of MPharm. To support the changing landscape in healthcare we have developed an innovative, future-focused programme leading to the award of BSc in Advanced Therapeutic Technologies. Our Masters in Technologies and Analytics in Precision Medicine is another highly adaptable course for students interested in building a career in the new and exciting discipline of precision medicine.
Advanced Therapeutic Technologies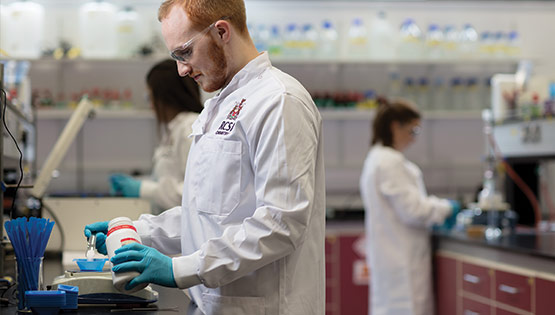 A four-year Undergraduate degree programme that incorporates healthcare innovations and technologies in areas such as genomics, precision medicines and big data.
Begin your journey
Technologies and Analytics in Precision Medicine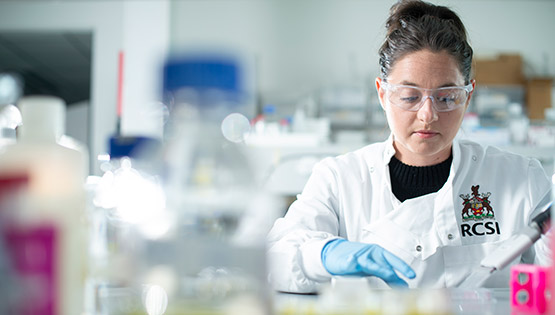 An innovative taught MSc addressing industry skills gaps set around precision medicine, therapeutic technologies and analytics in healthcare.
Enhance your career