Anthony Burton Clery
PRCSI (1956-1957)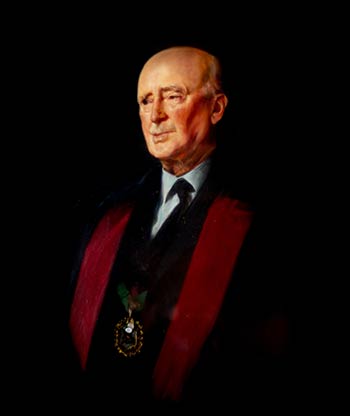 Anthony Burton Clery received his licentiateship of RCSI and RCPI in 1920. As a student, Mr Clery won the Carmichael and Mayne prizes and the gold medal for Operative Surgery. He lectured in RCSI and obtained FRCSI (1923). Founding president of the Biological Society of the RCSI and RCPI (1931–2).
Appointed house-surgeon to the Richmond Hospital in 1920 which was the beginning of an association that would last for more than 50 years during which he was successively resident anaesthetist, assistant surgeon, visiting surgeon and Chairman of the Board of Governors of St Laurence's Hospital. Appointed Director of Surgery in Our Lady's Hospital for Sick Children when it opened in 1957.
He was elected a Council Member of RCSI (1947) and President of the Graduate Association (1939, 1948).