Frank B.V. Keane
PRCSI (2008-2010)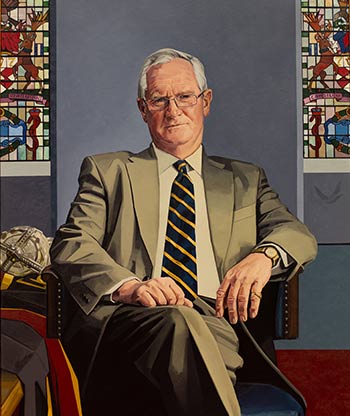 Professor Frank B.V. Keane practiced in Tallaght Hospital (AMNCH) from 1982, before that he worked in the UK and in the Mayo Clinic in the USA. He was actively involved in the planning, transferring, amalgamation and establishment of Tallaght Hospital.
A member of the RCSI Council since 1998, Prof. Keane has served on a number of surgical practice and training bodies in Ireland and internationally. He has received a number of awards and was an Associate Professor of Surgery at TCD. As RCSI President (2008-2010), his main aim was to improve communication between surgeons and the public. He launched a WHO initiative 'Safe Surgery Saves Lives', giving surgical teams a checklist of steps. His priority was to provide reassurance to patients that surgeons would have up-to-date skills and offer a good quality service. This work was underpinned by his role as the first National Clinical Lead for Surgery which was jointly supported by RCSI and HSE and focussed on process and data driven patient care including the setting up of audit systems with outcomes and results monitored.
Prof. Keane said the RCSI was proud of its record in surgical training and was at "the cutting edge internationally. Much of this work was based on the principle that it is better to do as much training as possible outside of the operating theatre".